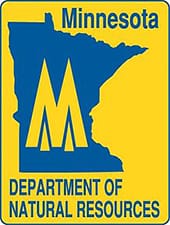 Minnesota  -(Ammoland.com)- Later this year, Minnesotans will have an option to purchase a special license plate to support Minnesota state parks and trails.
State officials are calling on residents to submit design ideas for the new plates, which will provide free entry to all of the state's parks and recreation areas.
"We're looking for an image that captures the essence of Minnesota state parks and trails," said Erika Rivers, director of the Parks and Trails Division at the Department of Natural Resources. "These special places have been around for 125 years, and purchasing the new license plates will be a great way to show everyone on the road that you 'go the extra mile' to support them."
Entries will be accepted from Monday, May 2, until 4 p.m. Friday, May 6.
A panel of judges will evaluate entries based on criteria such as creativity, quality, representation of Minnesota state parks and trails and suitability as a license plate image. Three finalists will be selected on Thursday, May 12, and their designs will be posted online for a public vote to select a winner. The online vote will take place from Monday, June 13, to Sunday, June 19.
All entries will be publicly displayed in the visitor center at Fort Snelling State Park on Saturday, May 14, from 10 a.m. to 4 p.m. and on Sunday, May 15, from noon to 4 p.m.
The new license plates are expected to be available in October 2016. The cost of the new plates will start at $60, plus tax. This total includes a one-time $10 fee for the plate itself and a minimum $50 contribution (renewable annually).
Entry forms and complete contest rules are available at www.mndnr.gov/parksplate. For more information, contact the DNR Information Center at [email protected] or 888-646-6367 between 8 a.m. and 4:30 p.m. Monday through Friday.