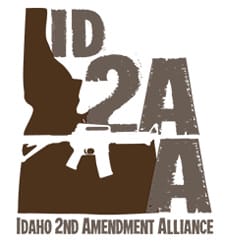 Canyon County, ID -(AmmoLand.com)- This past Saturday (Feb. 20th) patriots from all over Idaho descended on the Idaho Capitol to Rally for Constitutional Carry.
Nearly 1,000 gun owners attended the rally and of course some media outlets reported that "dozens" of people attended. Does the picture above look like dozens to you?
After many months of planning and preparation it was time to make our voices heard to the Idaho legislature. We are sick and tired of other states beating Idaho to the punch when it comes to Constitutional Carry. If Maine, with a Democrat controlled House, can pass Constitutional Carry then surely Idaho can do the same.
We have over 8,000 signatures for Permitless Carry and if you have not done so, please do it IMMEDIATELY! http://www.idahosaa.org/constitutional-carry-petition/.
Guest speakers Wayne Hoffman (Idaho Freedom Foundation), Russ Fulcher (Former Idaho State Senator), and Larry Pratt (Executive Director Emeritus-Gun Owners of America) blast the Idaho legislature for their lack of action on real pro-gun bills. Video of the speeches can be seen in the video below.
Idaho gun owners have had enough of being shoved to the back of the freedom loving line by legislators who won't fight for your right to bear arms. They take the bills you want and stash them in the Secret Gun Committee. Secret Gun Committees have NO PLACE in Idaho politics!
We are asking that Chairman Christy Perry call House Bill 422 up for an open and fair hearing. The ISAA would like to see some amendments to the bill but can't even discuss those if we don't get it into an open public hearing.
We are asking Idaho citizens to email Chairman Perry at [email protected] and respectfully request that she open House Bill 422 for a hearing and discussion. It is the closest version of Constitutional Carry and we need it to happen IMMEDIATELY because the session is nearing an end.
We want to thank all those who attended on Saturday. We had citizens from all over Idaho attend Saturday's event. They drove HOURS to show their support for Constitutional Carry!
I want to thank all of you for your continued support of this organization. It takes a lot of good volunteers and supporters to make this group grow and prosper as it has these last four years.
If you can afford to help us grow just a little more we would greatly appreciate any small donation you can do. A $100, $50, or even $25 donation TODAY will go a long way to helping us grow even stronger! All proceeds go to helping the ISAA become a power house in fighting for your gun rights in Idaho!
www.idahosaa.org/donate
Sincerely,

Greg Pruett
President, ISAA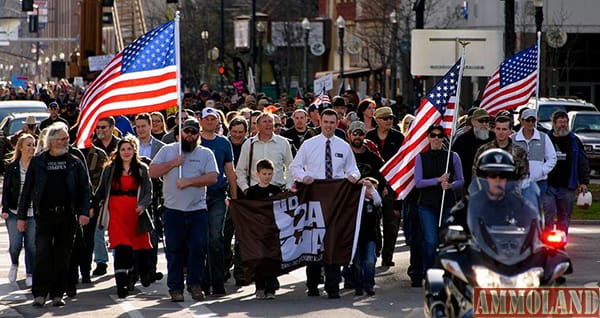 Idaho Second Amendment Alliance:
The Idaho Second Amendment Alliance exists to fight for the 2nd Amendment rights of all Idaho citizens. Even in a gun friendly State like Idaho, the 2nd Amendment is under constant threat.
For more information, visit: www.idahosaa.org.