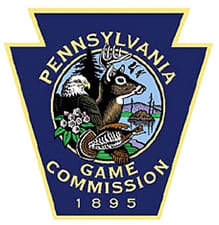 Harrisburg, PA -(AmmoLand.com)- At last week's meeting, Game Commission staff, Southeast Region Director Bruce Metz and the Board of Game Commissioners also presented an award recognizing life-saving action a Game Commission employee took in June.
Tim Esterly, a game lands maintenance worker based in Berks County, was presented the agency's Life Saving Award for intervening and stopping a woman's suicide attempt in June. Responding to a report of a vehicle parked with its lights on in a lot on State Game Lands 280 in Berks County, Esterly pulled alongside the idling vehicle, which had a hose running from the exhaust pipe to a window. The woman was losing consciousness, but revived after Esterly opened the door and shut off the vehicle. He kept her alert and talking until paramedics arrived.
Since the event, the woman has been doing well, and she and her family have thanked Esterly for taking action, Metz said.
"It truly was a life-saving event and we're honored and glad Tim was there to take action," Metz said.
About Pennsylvania Game Commission:
For more than 100 years, the Game Commission has managed the Commonwealth's wildlife resources for all Pennsylvanians. With the help of more than 700 full-time employees and thousands of part-timers and volunteers, the agency provides a host of benefits to wildlife, state residents and visitors.
For more information, visit: www.pgc.state.pa.us.