Final approval of seasons, antlerless license allocations, to occur in April.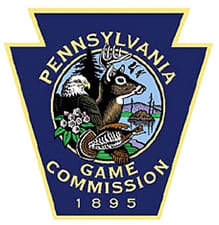 Pennsylvania  -(Ammoland.com)- The Pennsylvania Board of Game Commissioners today gave preliminary approval to hunting and trapping seasons and bag limits for the 2016-17 license year.
Modifications proposed for the 2016-17 seasons include: opening the squirrel and rabbit seasons on the same day; making the length of the snowshoe-hare season consistent statewide; decreasing the length of the fall-turkey season in Wildlife Management Units 1A, 1B, 2A and 4C; adding an extended, four-day season for black bears in WMU 1B; eliminating the extended season for black bears in WMU 3A; and doubling to 12 days the length of the fisher trapping season in the 13 WMUs with fisher seasons.
The public may offer comments on all proposed 2016-17 seasons and bag limits, as well as other board actions, between now and the board's next meeting, April 4 and 5, at which time the board is scheduled to finalize seasons and bag limits for 2016-17.
Also, the board will receive at its April meeting staff recommendations for antlerless deer license allocations for each of the 23 WMUs. Deer harvest estimates for the 2015-16 seasons will be available in mid-March.
Following are several articles on meeting highlights.