Proposed $8.3 million in USDA funding to positively impact pollinators, upland birds, and other wildlife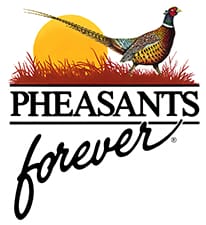 St. Paul, MN -(AmmoLand.com)- Pheasants Forever's Honey Bee & Monarch Butterfly Partnership has been selected as one of 84 conservation projects in the nation to receive funding as part of the Regional Conservation Partnership Program (RCPP).
A proposed investment of $8.3 million from the Natural Resources Conservation Service (NRCS) – combined with matching funds from partner organizations – will target states within the Prairie Grasslands Critical Conservation Area to positively impact populations of honey bees, monarch butterflies, pheasants, quail, and other wildlife through focused habitat projects on private lands.
"The RCPP grant awarded to Pheasants Forever represents the second largest wildlife habitat grant in the history of the organization, and a groundbreaking innovation for conservation in so many ways," stated Howard K. Vincent, Pheasants Forever and Quail Forever's president and CEO. "From the sheer size of the grant, to the vast number of partners, the breadth of the geography, and its future impact on pheasants, quail, honey bees, monarch butterflies, and prairie grasslands, this is an incredible opportunity for our organization and partners."
Honey Bee & Monarch Butterfly Partnership:
Proposed NRCS Investment: $8.3 million (CCA)
Lead Partner: Pheasants Forever, Inc.
Participating States: Iowa, Minnesota, Missouri, Nebraska (lead state), North Dakota & South Dakota
Grant Overview: Project partners will implement an estimated 2,900 projects on 14,500-acres within the Prairie Grasslands Critical Conservation Areas of Iowa, Minnesota, Missouri, Nebraska, North Dakota and South Dakota and will address the critical habitat conditions for honey bees and monarch butterflies. Those concerns will be addressed by working to establish high quality, high diversity habitat projects with landowners on croplands in the area using innovative strategies that directly connect beekeepers, landowners, honey bees, monarch butterflies and high quality habitat.
Partners for the Honey Bee & Monarch Butterfly Partnership RCPP grant include: hundreds of private landowners who voluntarily enroll into the program, beekeepers, Pheasants Forever, Browning's Honey Company, Inc., Minnesota Honey Bee Producers Association, the National Fish and Wildlife Foundation, North Dakota Beekeepers Association, Project Apis m., Quail Forever, South Dakota Bee Keepers Association, South Dakota Game, Fish & Parks, Syngenta, USDA-NRCS, the United States Geological Survey, and others.
About Pheasants Forever:
Pheasants Forever, including its quail conservation division, Quail Forever, is the nation's largest nonprofit organization dedicated to upland habitat conservation. Pheasants Forever and Quail Forever have more than 140,000 members and 700 local chapters across the United States and Canada. Chapters are empowered to determine how 100 percent of their locally raised conservation funds are spent; the only national conservation organization that operates through this truly grassroots structure. Since creation in 1982, Pheasants Forever has spent $635 million on 502,000 habitat projects benefiting over 14 million acres nationwide.
Pheasants Forever is dedicated to the conservation of pheasants, quail and other wildlife through habitat improvements, public awareness, education and land management policies and programs.