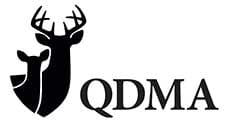 Concord, NC -(AmmoLand.com)- Deer hunters must become more organized and engaged if they are to maintain their influence among a growing list of competing interests and threats to deer.
This was the message Brian Murphy, CEO of the Quality Deer Management Association (QDMA), presented in his opening keynote address to the 39th annual meeting of the Southeast Deer Study Group hosted by the North Carolina Wildlife Resources Commission in Concord, North Carolina, February 15-17.
"Less than 1 percent of hunters belong to a national deer conservation organization like QDMA," said Murphy. "If we stay that fractured going forward, we're going to have a hard time maintaining the influence that a group of 12 million should expect to have. We've got to be more engaged, more expectant of having a seat at the table, and demand more transparency than ever."
Murphy's address, titled "Meeting Hunter Expectations in the 21st Century: How Did We Get Here and Where Are We Going?", was one of three opening keynote speeches.
"Today, deer management is highly complicated and contentious, especially given the growing role of economics, politics and special interest groups," said Murphy. "This exacerbates the challenges for already constrained wildlife agency staffs and budgets. The future of deer management will be shaped by a complex mix of biological, social, political and economic forces that will determine the public's acceptance of hunting and agency policies and priorities."
Speaking to a group consisting largely of state and federal wildlife biologists, university faculty and wildlife researchers, Murphy made several predictions about what the audience could expect in deer hunting's future. They included a more culturally diverse base of hunters, increased participation by youth and women, greater interest in hunting from the "locavore" movement, more advanced technology in the hands of average hunters, and – unfortunately – greater influence of politics over science in deer management.
"Hunters in the future will continue to demand both quality and quantity. They are going to want their state to protect yearling bucks while providing increased management intensity and flexibility," said Murphy. "But, state agencies are likely to become less hunter-focused over time because of demands from other interest groups, and those groups will get more say unless hunters become more engaged and organized now."
The Southeast Deer Study Group was formed as a subcommittee of the Southeastern Section of The Wildlife Society. The group meets annually for researchers and managers to share the latest information on the most important wildlife species in North America, and QDMA is a regular supporter of the conference. These meetings provide an important forum for the sharing of research results, management strategies, and discussions that can facilitate the timely identification of, and solutions to, problems relative to the management of white-tailed deer.
States participating regularly in the meeting include Alabama, Arkansas, Delaware, Florida, Georgia, Kentucky, Louisiana, Maryland, Mississippi, Missouri, North Carolina, Oklahoma, South Carolina, Tennessee, Texas, Virginia, and West Virginia.
About QDMA:
Founded in 1988, QDMA is a national nonprofit wildlife conservation organization dedicated to ensuring the future of white-tailed deer, wildlife habitat and our hunting heritage.
To learn more about QDMA and why it is the future of deer hunting, call 800-209-3337 or visit www.QDMA.com.
QDMA can also be found on: Facebook, Twitter, Pinterest and Instagram.