Regional Conservation Partnership Program Pools Together $220 Million Investment from USDA, up to $500 Million from Local Partnership to Improve Water Quality, Soil Health, Habitat and More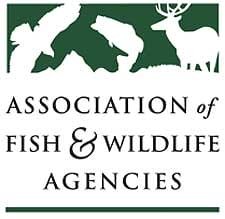 Washington, DC -(AmmoLand.com)- The Association of Fish and Wildlife Agencies (AFWA) applauds today's $720 million funding announcement from the U.S. Department of Agriculture (USDA) Secretary Vilsack on the second round of Regional Conservation Partnership Programs (RCPP).
The RCPP was created by the 2014 Farm Bill to support partnership-driven, innovative conservation projects on farms, ranches and private forest land.
"I'd like to thank USDA Secretary Vilsack and Chief Jason Weller of the Natural Resources Conservation Service for their continuing support of fish and wildlife conservation projects and partnerships that are important to and priorities of state fish and wildlife agencies across the country," stated AFWA Executive Director Ron Regan. "RCPP is one of many examples of successful collaborative conservation that keeps our lands working for our nation's fish and wildlife, and all Americans while reducing regulatory threats and risks, providing national food security, and keeping the rural economy humming."
The 84 projects selected for 2016 included proposed partner matches totaling over $500 million, more than tripling the federal investment alone. These projects will help communities improve water quality, combat drought, enhance soil health, support wildlife habitat and protect agriculture viability. The Association is pleased to see that five of the selected 2016 projects list state fish and wildlife agencies as the lead partners. Twenty-five percent of awarded funds focus on fish and wildlife habitats as the primary resource concern and address a variety of priority species including the greater sage-grouse, monarch butterfly, lesser prairie-chicken, and golden cheeked warbler.
The USDA is committed to invest $1.2 billion in RCPP partnerships over the life of the 2014 Farm Bill. Today's announcement brings the current USDA commitment to almost $600 million for conservation activities in all 50 states and Puerto Rico.
About the Association of Fish and Wildlife Agencies (AFWA):
The Association of Fish and Wildlife Agencies the organization that represents North America's fish and wildlife agencies—promotes sound resource management and conservation, and speaks on important fish and wildlife issues.
For more information, visit: www.fishwildlife.org.