Sage Creek 3D Archery Will Host R100 On February 20th and 21st
Rinehart R100 Set to Begin Season In North Carolina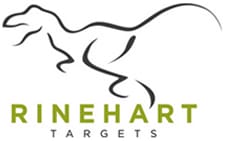 Janesville, WI -(AmmoLand.com)- The Rinehart R100 archery shoot is pleased to announce that Mount Airy, North Carolina and the Sage Creek 3D Archery Club will kick the 2016 R100 season into gear on February 20-21.
After a record year in terms of attendance in 2015, the R100 is eagerly anticipating another exciting year of archery.
"The start of the R100 season is always an exciting time for us," stated James McGovern, President of Rinehart Targets. "The R100 has grown significantly in recent years and there's no reason to expect anything less in 2016. It's going to be another fun year of archery at the R100."
At the Rinehart R100, participants have the option to shoot 50 or 100 Rinehart targets ranging from life-size elephants to trophy whitetails and poisonous frogs. This two day event welcomes anyone with a passion for the outdoors and archery. The R100 caters to youth and family involvement making this event a great weekend activity for all.
Pre-registration for the Mount Airy, North Carolina event is available through Wednesday, February 17th at 8:00pm EST. You may also register in person on the Saturday or Sunday of the event at the Sage Creek 3D Archery Club.
For more information and pre-registration follow: http://www.r100.org.
About the Rinehart R100:
Since 2003 the Rinehart R100 has been providing archery lovers with an event designed for participants of all levels and ages. The event is focused on family fun and introducing new shooters to the great sport of archery. The combination of fantastic venues and an opportunity to spend a day finding the ten ring of "The Best Archery Targets in the World" makes this event a must for all outdoor enthusiasts, young and old.
For more information, visit: www.r100.org.