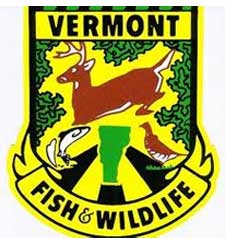 Vermont -(Ammoland.com)- On January 19, 2016 Christopher Brough Sr., 45, of Rockingham, Vermont appeared in Windham Superior Court and pled guilty to taking big game by illegal means, taking deer in closed season and giving false information to a police officer.
On December 7, 2015 Warden David Taddei was driving by Mr. Brough's residence when he noticed an antlerless deer hanging from the front porch. Warden Taddei stopped to inspect the deer for compliance with Fish and Wildlife regulations.
While inspecting the deer, Warden Taddei was told that it was shot by Christopher Brough Sr. and that it was reported at the RT 5 Shell Station in Rockingham as a bow and arrow kill.
December 5, 2015 was opening day of the second part of the Vermont archery deer season which coincides with muzzleloader deer season.
Warden Taddei noticed that a wound on the deer was inconsistent with an arrow wound and believed that the deer was shot with a bullet. Christopher Brough Sr. did not have a muzzleloader tag for an antlerless deer. Warden Taddei seized the deer for further examination.
A necropsy was performed on the deer the next day by Warden Taddei and Warden Richard Watkin. They determined the deer was shot with a bullet after finding several bullet fragments inside the deer.
Warden Taddei and Warden Watkin interviewed Christopher Brough Sr. on December 12. Wardens also interviewed his son, Christopher Brough Jr., 22, who was present at the time the deer was killed.
The wardens were able to obtain confessions that on December 5 the deer was shot by Christopher Brough Sr. with a muzzleloader from inside his vehicle on Rockingham Hill Road in Rockingham. Wardens also discovered that the deer was shot before legal shooting hours and that Christopher Brough Jr. used a flashlight to illuminate the deer from inside the vehicle.
Legal shooting hours for deer in Vermont begin one half hour before sunrise. It is illegal to illuminate wildlife with an artificial light, and a person must also be 25 feet away from the traveled portion of the road in order to shoot at a wild animal. It is also illegal to shoot a wild animal from a motor vehicle.
Mr. Brough pled guilty to his charges and was sentenced to six to seven days in jail. He will lose his right to hunt, fish and trap in Vermont for three years. He will also need to take a remedial hunter ethics course in order to regain these rights.
​