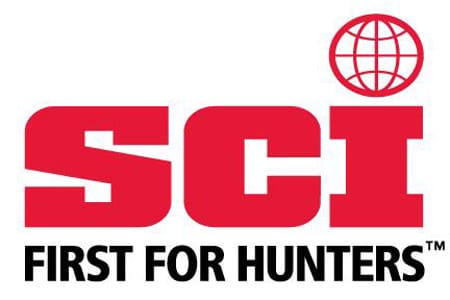 (AmmoLand.com) The 44th Safari Club International Hunters' Convention in Las Vegas, February 3-6, 2016, brought together hunters from around the world to support conservation and celebrate hunting.
Attendees topped 2015 totals with over 20,000 SCI members from 100 countries represented.
Those attending the convention were able to see over 1,100 exhibitors ranging from outfitters and gun makers to artists, jewelers, taxidermists and many other vendors from around the world encompassing more than 1 million square feet of the Mandalay Bay Convention Center.
Highlighting the convention's strong auction program was the sale of the .275 Rigby rifle, a tribute to Jim Corbett's legendary rifle, by John Rigby & Co. The sale brought a record-breaking $250,000, the highest selling bolt-action rifle in SCI's history.
"This incredible generosity from Rigby and SCI Members shows that SCI is the leading organization when it comes to raising the funds needed to protect hunting and be first for hunters," said SCI President Larry Higgins.
Merle Haggard took the stage during the Saturday evening event, entertaining guests with his unique style of blue collar anthems, patriotic commentary and autobiographical tales. An unusual treat for SCI attendees, Toby Keith joined Haggard on stage as a special tribute to support the country star who was recovering from pneumonia.
Educational seminars were held for members, including a special round-table discussion entitled "Harnessing Our Power: Banding Together to Face the Challenges Ahead". The panel consisted of Congressman Ryan Zinke (R-MT), Senator Steve Daines (R-MT), Johan Svalby (FACE in Europe), Ivan Carter, Melissa Bachman, Louis Muller (Managing Director of Pro Safaris Africa), and was moderated by Jeff Crane, President of Congressional Sportsmen's Foundation. Panelists discussed topics from anti-hunting legislation to social media attacks.
Other notable seminars included "What Were They Thinking? The African Lion Rule," which gave SCI members a chance to learn about recent developments concerning importing legally hunted lions from Africa. With rumors swirling through the hunting community about if and when the U.S. Fish and Wildlife Service will authorize importation from any of the African countries in which lions can be hunted, SCI's Government Affairs Department provided SCI members with a clear description of what we currently do and do not know about the FWS's intentions. Anna Seidman, Director of Litigation, delivered the presentation.
Daily and evening live auctions as well as silent auctions gave attendees the opportunity to purchase nearly $10 million worth of hunts, hunting gear and art from exhibitors at the convention, which supports SCI's mission programs.
The convention is SCI's largest fundraiser and to that end the total revenue for the 2016 SCI convention grossed more than $15.5 million. These funds will directly support hunter advocacy and wildlife conservation. In addition, funds raised will support the protection of hunter's rights and ensure hunting access for future generations.
Safari Club International's 45th Annual Hunters' Convention will be in Las Vegas, February 1-4, 2017, at the Mandalay Bay Resort and Casino.
 Becoming an SCI Member:
Joining Safari Club International is the best way to be an advocate for continuing our hunting heritage and supporting worldwide sustainable use conservation, wildlife education and humanitarian services. JOIN NOW:  http://member.scifirstforhunters.org/join/
Safari Club International – First For Hunters is the leader in protecting the freedom to hunt and in promoting wildlife conservation worldwide. SCI has approximately 200 Chapters worldwide and its members represent all 50 of the United States as well as 106 other countries. SCI's proactive leadership in a host of cooperative wildlife conservation, outdoor education and humanitarian programs, with the SCI Foundation and other conservation groups, research institutions and government agencies, empowers sportsmen to be contributing community members and participants in sound wildlife management and conservation. Visit the home page www.safariclub.org or call 520-620-1220 for more information.