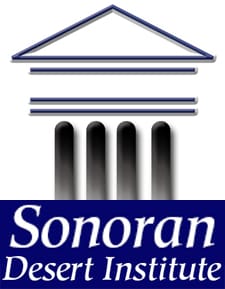 Scottsdale, AZ -(AmmoLand.com)- Sonoran Desert Institute (SDI), an industry leader in providing accredited and accelerated on-line learning, announces a new partnership with K.C. Eusebio, owner of five Steel Challenge World Speed Shooting records, to lead an all-new SDI shooting team.
Eusebio is an International Practical Shooting Confederation and United States Practical Shooting Association member and Steel Challenge action shooting competitor who has been featured on the Hot Shots television series. He is a four-time Open World Steel Challenge Speed Shooting Champion and four-time Open U.S. National Steel Challenge Speed Shooting Champion.
Eusebio, who was the youngest USPSA master at 10-years-old, said the partnership with SDI will enable him to give back to the youth who can then set "a trail for the new generation."
"I've been blessed with so many opportunities in life that I told myself at a young age that if I was ever in a position to give back, I would pay it forward," he said. "I also want others to see (how) education and firearms can work together, and minimize the violence within today's society."

"We're very exciting to launch our new SDI Shooting Team program," says SDI Executive Director of Strategic Development Wes LeMay. "Through a combination of coaching, shooting lessons and competitions, the shooting team gives us new opportunities to educate people about the benefits of attending SDI as well as to develop a greater appreciation for firearm education."
Sonoran Desert Institute is an accredited distance learning school providing undergraduate degree and certificate programs in firearms technology. Sonoran Desert Institute offers a 60 semester-credit Associate of Science degree in Firearms Technology program and it is one of the most complete firearms educational programs of its kind. The program prepares students for personal development and/or employment in the custom gun trade, from entry-level employees to small business owners. Students learn about custom firearms, stocks, rifles, handguns, shotguns, metal refinishing, ballistics, metal work and engraving, and business principles necessary to become a gunsmith. For students looking to hone their gunsmithing skills, learn the techniques needed to operate a gunsmithing business, gain a valuable credential or expand their hobby into a career, SDI also offers a 32 semester-credit Advanced Gunsmithing Certificate.
Sonoran Desert Institute offers high quality, rigorous educational programs with the convenience and flexibility of distance delivery. The school has been an innovator since its inception and is accredited by the Distance Education Accrediting Commission (DEAC). SDI educational programs are designed predominantly for adult learners, based on principles and practices of active self-learning. Certain SDI programs are also approved for use of the G.I. Bill Education Program, Federal Student Aid (FSA) and other VA benefits.
To learn more about on the highly acclaimed distance learning programs at Sonoran Desert Institute, visit www.SDI.edu or call 800.336.8939.
About Sonoran Desert Institute (SDI):
Located in Scottsdale, Ariz., Sonoran Desert Institute is an accredited online school providing undergraduate degree and certificate programs in firearms technology. SDI is dedicated to offering affordable, premium, distance-delivered career education that provides a labor market advantage to its graduates.
For more information on Sonoran Desert Institute, call 800.336.8939 or visit www.SDI.edu.