Over $180,000 in Funding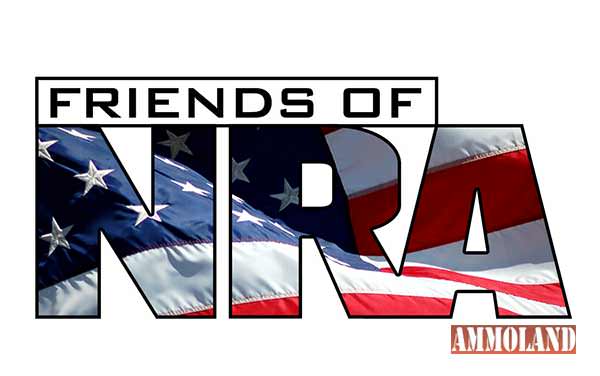 Tustin, CA -(AmmoLand.com)- The generous contributions of SoCal Friends of NRA supporters are pooled each year into one fund and distributed as grants to further the shooting sports.
One representative from each local Friends of NRA fundraising team participates on the peer review panel. Congratulations to the following organizations recommended to receive over $180,000 in products and funding (pending final approval by the NRA Foundation Board of Directors):
American Legion Post 862
Apple Valley Gun Club
Arrowhead Fish & Game Conservation
Bridge Junior Shooting Club
Cal-Diego Paralyzed Veterans Assoc
CALGUNS Shooting Sports Assoc
CA Inland Empire Council BSA
CA Junior Clay Breakers
Chaffey High School NJROTC
Corona Sportsmen's Club
Crenshaw High School MCJROTC
Escondido Fish and Game Assoc
Henry J Kaiser High School JROTC
Lemon Grove Rod & Gun Club
Long Beach Area Council BSA
Lucerne Valley Lion's Club
NRA Southern California Programs
Orange County Council BSA
Orange Glen High School NJROTC
Palo Verde HS Army JROTC
Perris High School
Praise Temple / Royal Rangers 145
Regents UC / Leona Vly Racketeers 4-H
Regents UC / Roadrunners 4-H
Regents UC / Westside 4-H
Royal High School AFJROTC
San Diego – Imperial Council BSA
San Diego Junior Pheasant Hunt
San Marcos High School AFJROTC
So Cal Top Guns
South Bay Rod & Gun Club
So CA Council / Royal Rangers
US Naval Sea Cadets El Toro Battalion
Ventura County Council BSA
VFW Post 10049 / BSA Troop 649
West Valley High School NJROTC
Western LA County Council BSA
WLACC BSA / Camp Emerald Bay
Applications for the 2017 cycle will be accepted after August 2016. The deadline is late October 2016. Visit www.nrafoundation.org for details.
About Friends of NRA:
Friends of NRA is a grassroots fund-raising program that fosters community involvement to organize and, with help from NRA field staff, plan community events for firearms enthusiasts. All net proceeds from Friends of NRA events are allocated to The NRA Foundation, the leading charitable organization in support of the shooting sports. Through NRA Foundation grants for equipment, training materials, range improvements, and more, qualified local, state, and national programs receive aid to involve and inspire a new generation of competitive shooters.
Learn more about Friends of NRA at www.friendsofnra.org.