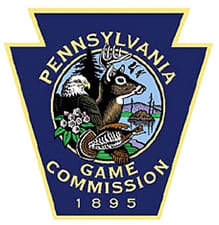 Pennsylvania -(Ammoland.com)- The Board of Game Commissioners adopted a slate of deer seasons for 2016-17, proposing to retain a split, five-day antlered deer season (Nov. 28-Dec. 2) and seven-day concurrent season (Dec. 5-10) in 18 Wildlife Management Units.
The list includes WMUs 1A, 1B, 2A, 2C, 2D, 2E, 2F, 2G, 2H, 3A, 3B, 3D 3C, 4A, 4B, 4C, 4D and 4E. The package also retains the two-week (Nov. 28-Dec. 10) concurrent, antlered and antlerless deer season in WMUs 2B, 5A, 5B, 5C and 5D.
Hunters with Deer Management Assistance Program (DMAP) antlerless deer permits may use the permits on the lands for which they were issued during any established deer season, and will continue to be permitted to harvest antlerless deer from Nov. 30- Dec. 10 in 1A, 1B, 2A, 2C, 2D, 2E, 2F, 2G, 2H, 3A, 3B, 3D 3C, 4A, 4B, 4C, 4D and 4E. Fees for DMAP permits are $10.70 for residents and $35.70 for nonresidents.
DMAP permits also may be transferred to Mentored Hunting Program participants.
The board retained antler restrictions in place for adult and senior license holders since the 2011-12 seasons. It remains the "three-up" on one side, not counting a brow tine, provision for the western Wildlife Management Units of 1A, 1B, 2A, 2B and 2D, and the three points on one side in all other WMUs. Those exempt from these antler restrictions are mentored youth hunters, junior license holders, disabled hunters with a permit to use a vehicle as a blind and resident active-duty military on leave.
Once again this year, the commissioners gave tentative approval to concurrent hunting of antlered and antlerless deer in WMUs 2B, 5C and 5D during all seasons, with the first segment of the archery season to run from Sept. 17 to Nov. 26 in those WMUs.