Featuring Fresh Meat in the Wild and Anglers Competing for Pleasure and Prizes
New Episodes Airing February 22-28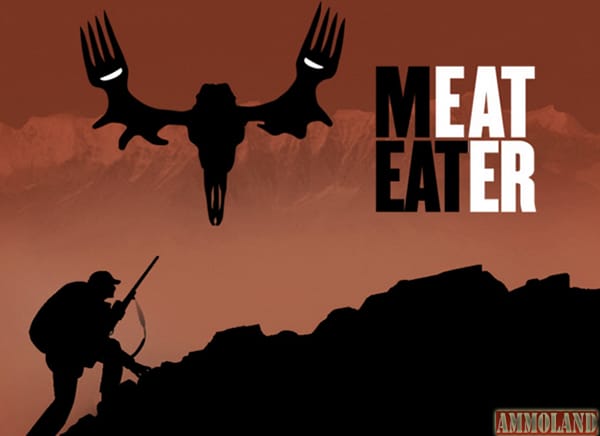 Denver, CO -(AmmoLand.com)- This week, Sportsman Channel offers viewers top outdoor lifestyle entertainment with new episodes from three of its popular television shows.
Viewers will become enthralled with the cut-throat fishing contest on Florida's coast in "Wild Billz" while enjoying the lighthearted one-on-one competition in "Lake Commandos." Viewers can also kick back and relax alongside the hunting crew on "MeatEater" as they introduce novice hunters to the wild during the week of February 22-28:
MeatEater (Thursdays at 8 p.m. ET/PT): Camaraderie is half the fun when it comes to hunting. In this week's episode, Steven Rinella invites his very own production team – Helen Cho and Brittany Brothers – to hunt whitetails in Wisconsin alongside himself and passionate outdoorsman and farmer, Doug Duren.
Wild Billz (Saturdays at 11 a.m. ET): Forty-seven teams compete for a cash purse of nearly $2 million, as well as championship rings. It's down to the wire for the Wild Billz teams as they close out the Key Largo tournament with an all out battle. Find out who will win the gold and glory as they head into the final leg of the Quest for the Crest. To view the competition, click here: Promo
Lake Commandos (Saturdays at 8:30 a.m. ET): Professional fisher, Nicole Jacobs travels across the nation as a co-angler on the Fishing League Worldwide circuit. This week, fisherman and host of Lake Commandos, Steve Pennaz is joined by Jacobs on a natural lake with largemouth bass and a remnant population of smallmouth bass. Tune in to see who catches the most bass of either species. To catch what's on this fishing series, click here: Promo
About Sportsman Channel:
Launched in 2003, Sportsman Channel/Sportsman HD is a television and digital media company fully devoted to honoring a lifestyle that is celebrated by millions of Americans. A division of Outdoor Sportsman Group, Sportsman Channel delivers entertaining and informative programming that showcases outdoor adventure, hunting and fishing, and illustrates it through unique and authentic storytelling. Sportsman Channel embraces the attitude of "Red, Wild & Blue America" – where the American Spirit and Great Outdoors are celebrated in equal measure. Sportsman Channel reaches more than 36 million U.S. television households.
Stay connected to Sportsman Channel online at thesportsmanchannel.com, Facebook, Twitter and YouTube.