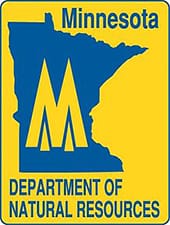 Minnesota -(Ammoland.com)- The Feb. 1 deadline for employers to send statements of last year's earnings to employees means many people are starting their income tax returns now.
The Minnesota Department of Natural Resources would like to remind them of an opportunity to invest in the future of nongame wildlife.
Line 21 of the Minnesota income tax form – marked by a loon – provides people with an opportunity to help more than 800 species of nongame wildlife, including threatened and endangered species. When taxpayers designate an amount they would like to donate to the Nongame Wildlife Program, their tax-deductible donations are matched 1:1 by state conservation license plate funds.
The Nongame Wildlife Program receives no money from the state's general fund for its efforts to support a wide range of animals that aren't hunted – from eagles and loons to turtles and butterflies. It receives no funding from hunting and fishing license fees or sales taxes. It relies almost entirely on voluntary donations to support efforts.
That work includes research to understand how creatures fit within functioning ecosystems, managing habitat, and assisting with recovery efforts for rare species. Over the program's 39-year history, it has played an important role in the recovery of the bald eagle, trumpeter swan, eastern bluebird, peregrine falcon, and many more species. It also provides nature education, including such highly popular features as the DNR EagleCam, now in its fourth year of streaming live video from a Twin Cities bald eagle nest.
"The Nongame Wildlife checkoff offers a rare opportunity to direct funding to something we all care about," said DNR Nongame Wildlife Program Supervisor Carrol Henderson. "It's an investment in a future where kids can still chase a frog or a snake through the grass, hear a loon at night or see a bald eagle – in person or on a webcam. "
For more information on the DNR Nongame Wildlife Program, its success stories and ways to volunteer and donate, visit www.dnr.state.mn.us/eco/nongame.