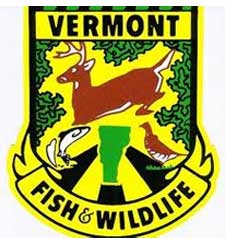 Vermont  -(Ammoland.com)- A wildlife management area in southern Vermont recently underwent a major expansion, according to the Vermont Fish & Wildlife Department.
The Turner Hill Wildlife Management Area located in Grafton and Athens has nearly doubled in size, adding 460 acres to bring the property total more than 1,000 acres. The wildlife management area contains numerous beaver-influenced wetlands providing vital habitat for the federally endangered Northeastern bulrush, as well as amphibians, turtles, and waterfowl.
"We'd like to thank the landowners, Susan and Peter Sheehan, and Vance Dewitt, for partnering with us to advance Vermont's conservation legacy," said Louis Porter, commissioner for the Vermont Fish & Wildlife Department. "These lands will always remain wild places where people can connect with wildlife. Permanently protecting habitat like this is the absolute best way we can ensure that today's species will still be around for our grandchildren to enjoy."

"The residents of Athens have also been a great partner and we appreciate their tremendous support for this project," added Porter.
The newly acquired lands are all located in the town of Athens. They contain hardwood forests with oak and other nut-producing trees that benefit wildlife, as well as numerous small wetlands that will allow beavers to expand their territories on the property. The new lands also improve public access to the land, so that people can look for beavers and otters, watch birds, go hunting, or enjoy nature.
The majority of the funds for the lands came from the U.S. Fish & Wildlife Service Recovery Land Acquisition Grant, which allows states to purchase land to protect endangered species like the Northeastern bulrush. Matching funds came from Vermont's Duck Stamp Fund and a generously reduced sale price from Vance Dewitt.
"It's fitting that we were able to close on this special piece of land with help from our state Duck Stamp Fund, now celebrating its 30-year anniversary," said Porter. "Since the Duck Stamp's inception, waterfowl hunters and other supporters have contributed $2.6 million to protecting wetlands in Vermont."
Vermont's 90 wildlife management areas are all open to the public to enjoy wildlife. Vermonters who want to help protect fish and wildlife habitat can purchase a 2016 Vermont Habitat Stamp, available by clicking here…