Razor thin electronic muffs
Grand Prairie, TX -(AmmoLand.com)- Walker's – The shooting and hunting pioneer and industry leader in hearing protection, introduces the all new Razor Series of ear protection.
These "Razor" thin muffs were engineered from the ground up with the goal of having the lowest possible profile without compromising the hearing protection and amplification properties of the muff. Delivering an impressive noise reduction rating (NRR) of 23dB, the Razor series are sure to protect your hearing without interfering, allowing you to concentrate on your target. The Razor series also feature Walkers new comfort fit headband for all day shooting, and come in a host of color options.
Whether you're just beginning, or a veteran on the range, the Razor series are a perfect addition to any shooters gear bag. Now available in a stylish Flat Dark Earth (FDE), Kryptek Typhon, Black, and Teal or Pink accent pattern, all featuring a smooth matte finish. MSRP $69.99
Razor Series features:
Slim shooter folding muff
Ultra low profile ear cups
NRR23db
Two Omni-directional microphones
Full dynamic range HD speakers for clear balanced sound
Low noise/ frequency tuned for natural sound clarity
Single knob volume control
Sound activated compression circuit (SAC)
0.02 second response time
Audio input jack
Recessed volume control knob
Comfort headband w/ metal wire frame
External battery door
Operates on 2 "AAA" batteries (included)
For more information on Walker's products, visit Walker's. Walker's is a division of GSM Outdoors. Learn more about their brands at www.gsmoutdoors.com.
About Walker's Game Ear:
For over 25 years Walker's has developed innovative solutions for hearing protection & enhancement. The Walker's line of Game Ear products are widely considered the industry standard for shooting protection and safety. With the introduction of advanced digital circuitry & nano tech water repellency, Walker's continues to raise the bar.
For more information, please visit www.gsmoutdoors.com/walkers.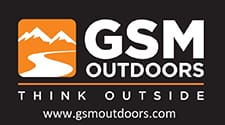 About GSM:
GSM provides a wide range of outdoor related products from brands such as Stealth Cam & Wildview scouting cameras, EPIC point of view action cameras, Walker's Game Ear hearing protection & enhancement, Maestro & Western Rivers game calls, Xone performance base layers and the official licensee of Louisville Slugger athletic apparel, Cyclops portable lighting & power, American Hunter & Feeder Max feeders and SSI shooting accessories. They go to great lengths to ensure their products deliver the latest features and the rugged durability you demand. So whether you're a seasoned hunter or a weekend outdoor enthusiast, GSM has just what you need to make the most of your outdoor experience. For information regarding GSM and their products please visit www.gsmoutdoors.com. To become a dealer or have a sales representative contact you, please call (877) 269-8490.
For more information on GSM brands visit www.gsmoutdoors.com.