By Don McDougall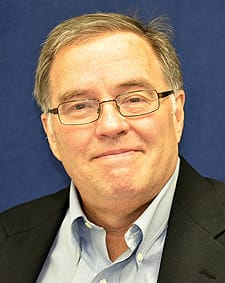 United States -(AmmoLand.com)- Here are some of the reasons people decide not to support the NRA.
"I'm leaving the NRA because they sent me a flier! Yes, a FLIER and it came to my house, and I had to read it. MY GAWD to you realize how traumatic that was? I'm sure the whole family saw it."

"I REFUSE to join because the NRA because the ILA didn't fight the '68 gun bill hard enough!"

"They called me once and asked for an additional donation."

"The Bill of rights says what it says and the NRA REFUSES to stand by the 2nd I have my eye on a sweet little 3in mortar for home defense – no one is going to screw with me!"
I wish I was making these up. But they're all based on response to earlier articles.
So if you want less stuff sent to you by the NRA simply e-mail them at [email protected] or call them at 800-NRA-3888 and request to be placed on the "Do Not Promote" list.
This will significantly reduce the amount of mail you receive without affecting important mailings, magazine service, or your membership renewal. You can learn more about the ILA here, ILA-Link .
As for the other complaints:
I'd point out the ILA didn't exist until 1975 and that as a non-profit the NRA could not lobby Congress to fight anything until the ILA was formed.
As for the mortar guy (I think it's a guy) The elevation setting on the mortar gives is a minimum range of a couple of hundred yards. So I'm assuming it is best for rural use. Also, they're considered explosive devices and not firearms so I'm not all that sure you're going to win this argument. I found the history of the mortar to be interesting as so you might want to read the following. https://www.militaryfactory.com/smallarms/detail.asp?smallarms_id=651
Do not make an enemy of the good because it lacks perfection.
ONLY the NRA has the resources to blunt the liberal gun grabbers as they work to deny you the right to own a firearm for personal defense.
About Don McDougall:
Don McDougall is an NRA instructor and member of the Los Padres "Friends of the NRA" committee. If he's not at the range you will find him setting the record straight with on gun issues and gun safety on AmmoLand Shooting Sports News.