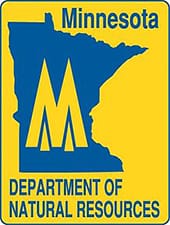 St. Paul, MN -(AmmoLand.com)- Surrounded by autumn woods, you sit motionless as chickadees land so close you hear their wings before seeing them on the branch. You feel at peace and one with the woods – until your heart races.
A deer is taking slow steps along a trail.
"Preparation is essential to having moments like these," said Linda Bylander, coordinator of the Becoming an Outdoors Woman (BOW) program of the Minnesota Department of Natural Resources. "Women who want to experience them have opportunities to learn more in classes, with camaraderie and support, no matter their skill level."
Archery skills classes for women begin Saturday, March 5, at the National Sports Center in Blaine. There are two class series. One three-part series covers archery basics, equipment and target shooting and is meant for women new to archery or with limited experience.
Another three-part series is meant for women who are interested in learning how to bow hunt, and women enrolled in this series are given priority for the mentored archery spring turkey hunt and fall special archery deer hunts.
These classes are offered through a partnership between the Safari Club International North Country Bowhunters Chapter, and the BOW program that offers a wide range of outdoor skill classes in fishing, hunting and outdoor sports.
For more information or to register please contact Bylander at [email protected] or 218-203-4347. Visit the BOW website to see the 2016 BOW classes at www.mndnr.gov/education/bow or call the DNR Information Center at 888-646-6367 to request a printed copy of the catalog.
About Minnesota Department of Natural Resources:
The mission of the Minnesota Department of Natural Resources (MNDNR) is to work with citizens to conserve and manage the state's natural resources, to provide outdoor recreation opportunities, and to provide for commercial uses of natural resources in a way that creates a sustainable quality of life.
For more information, visit: www.dnr.state.mn.us.