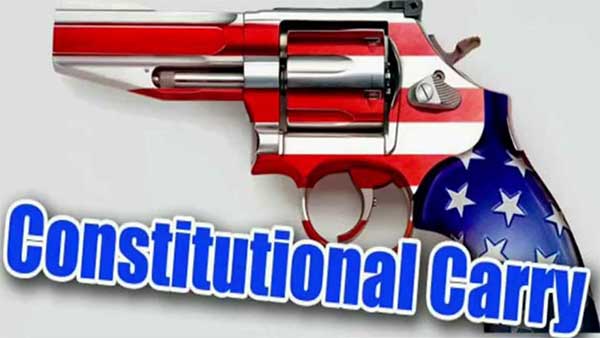 Charleston, WV -(AmmoLand.com)- HB4145 passed the Senate Judiciary Committee today without any anti-gun amendments.
Senator Mike Romano (D-Harrison) attempted to insert numerous anti-gun amendments, including one that would bar you from exercising your right to self-defense anywhere alcohol is sold.
Senator Romano has now usurped Senator Corey Palumbo (D – Kanawha) as West Virginia's most Anti-gun Senator. He threw every anti-gun amendment he could at this outstanding bill.
Fortunately, Senators Karnes (R-Upshur), Leonhardt (R-Monongalia), Ferns (R-Ohio) and Gaunch (R-Kanawha) steadfastly defended this bill from anti-liberty attacks, and under the leadership of committee Chairman, Charles Trump (R-Morgan) the bill passed without any damaging amendments.
This is an important step forward for the liberty of West Virginians.
Barring any unusual delays, HB4145 should be up for a vote on Monday. We expect Senator Romano to attack the bill on the floor again with anti-gun amendments. If you live in his district, feel free to email him at [email protected] and politely inform him that you will remember his actions in two years. (He will be up for re-election in 2018.)
Now is a good time to contact your Senator and let him know that you do not believe the lies spouted in media about this bill. That you know the truth, and you support the bill.
You can find your district and senator here: http://www.legis.state.wv.us/Districts/maps.cfm.
About West Virginia Citizens Defense League (WVCDL):
The West Virginia Citizens Defense League (WVCDL) is a nonpartisan, nonprofit, all-volunteer, grassroots organization of concerned West Virginians who support our individual right to keep and bear arms for defense of self, family, home and state, and for lawful hunting and recreational use, as protected by the state constitution and the Second Amendment of the United States Constitution.
For more information, visit: www.wvcdl.org.