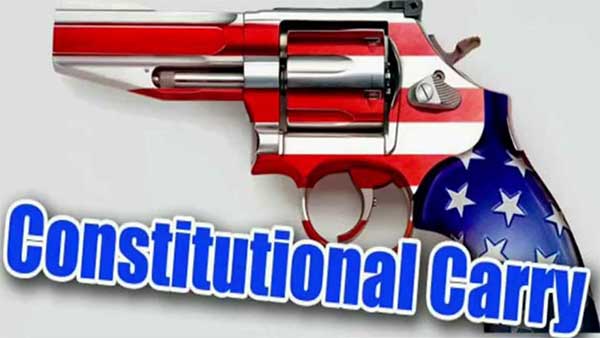 Charleston, WV -(AmmoLand.com)- Yesterday, the House amended HB4145 to add a $50 tax credit for training.
They then immediately sent it to the Senate, who immediately concurred. I have never seen such quick cooperation between the houses before the last day of the session.
This is in no small part due to the leadership of the House and Senate.
Net result: The bill now goes to the governor where we expect a veto. After the veto, both houses are expected to override.
Constitutional Carry has passed a huge milestone.
Contact Senate President Bill Cole's office at (304) 357-7801 and thank him for his leadership in recovering your liberties.
Contact Speaker Tim Armstead at (304) 340-3210 and tell him the same.
And from the WVCDL BoD, please accept our deepest thanks. Every phone call and email you sent had an effect. Each of you that showed up at Lobby Day (and other days) at the capitol to fight for your liberty had an effect. You have done a service to your state that cannot be overstated. And consider this. Generations of West Virginians to come may now have their rights recognized thanks to your efforts. Sit back and consider the ramifications of your efforts, and what they really mean now and in the future. Wear your accomplishment with pride.
You make us all proud of our state. It is humbling. Truly.
Keith Morgan
President,
West Virginia Citizens Defense League, Inc.
About West Virginia Citizens Defense League (WVCDL):
The West Virginia Citizens Defense League (WVCDL) is a nonpartisan, nonprofit, all-volunteer, grassroots organization of concerned West Virginians who support our individual right to keep and bear arms for defense of self, family, home and state, and for lawful hunting and recreational use, as protected by the state constitution and the Second Amendment of the United States Constitution.
For more information, visit: www.wvcdl.org.