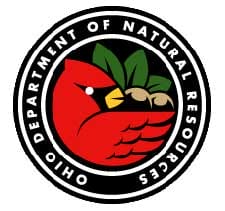 Columbus, OH -(Ammoland.com)- After receiving public input about regulations proposed to the Ohio Wildlife Council on Feb. 10, modifications were made to some of the proposed season dates for the 2016-2017 hunting regulations.
These changes were presented to the Ohio Wildlife Council at Wednesday's meeting. The council will vote on these amended proposals and all other fish and wildlife proposals at their next meeting, according to the Ohio Department of Natural Resources (ODNR).
The newly proposed two-day gun season dates are Saturday and Sunday, Dec. 17-18, rather than the originally proposed Wednesday and Thursday, Dec. 28-29. The newly proposed dates for muzzleloader season are Jan. 7-10, 2017, one week earlier than originally proposed. Public input collected over the last two months from a variety of constituents indicated that more people preferred the two-day season the weekend before Christmas and the muzzleloader season during the first weekend in January.
An adjustment to the dove season was also proposed. The opening day for the second split has been proposed to be Saturday, Dec. 17, two days later than the original proposal of Dec. 15, in order to comply with federal regulations for season lengths.
All other proposals remain unchanged from their original presentation at the Ohio Wildlife Council meeting on Feb. 10.
The Ohio Wildlife Council will vote on proposals at its next regularly scheduled meeting on Wednesday, April 13. Visit wildohio.gov for more information.
About Ohio Department of Natural Resources (ODNR):
ODNR ensures a balance between wise use and protection of our natural resources for the benefit of all.
Visit the ODNR website at ohiodnr.gov.