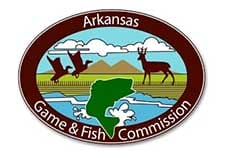 Little Rock, AR -(AmmoLand.com)- The Arkansas Game and Fish Commission's K9 unit held their own in the 2016 Southern States Manhunt Field Trials March 7-11 at Camp Joseph T. Robinson in Little Rock.
Cpl. Jay Thomas and Wildlife Officer Cal Gunter took fourth place with Daisy, one of the AGFC's yellow Labradors. They competed alongside 24 other teams from corrections facilities and search-and-rescue units from across the South. First place went to Escambia County Florida Department of Corrections.
Capt. Russell Carmack was extremely proud of the showing.
"Our K9 unit is multipurpose," Carmack said. "They may be used to find hidden game and firearms and be used to track people. To know that they can hold their own against bloodhounds trained solely to track men is an outstanding accomplishment."
Thomas, Gunter and Daisy weren't the only AGFC team to place well in the competition. Cpl. Joe Williams and Wildlife Officer Landon Mills placed sixth with K9 Jazz, Cpl. Randy Rhodes and Lt. Tym Montgomery worked with K9 Mollie to place eighth and Cpl. Gary Don Stell and Cpl. Kenny Taylor placed 10th with K9 Lucy.
About Arkansas Game and Fish Commission:
The Arkansas Game and Fish Commission plays an important role in keeping The Natural State true to its name. During the last 100 years, the agency has overseen the protection, conservation and preservation of various species of fish and wildlife in Arkansas. This is done through habitat management, fish stocking, hunting and fishing regulations, and a host of other programs.
For more information, visit www.agfc.com.