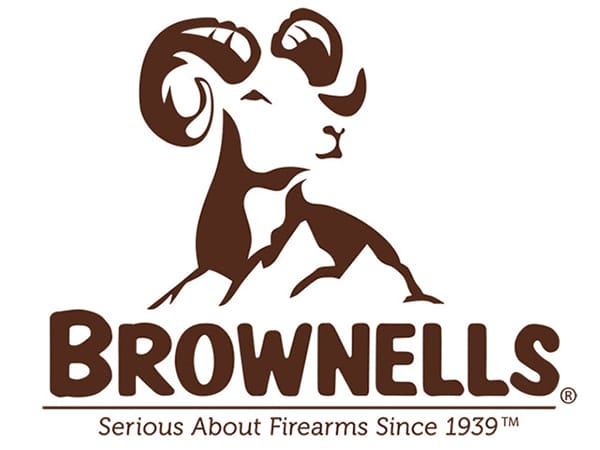 Los Osos, CA -(AmmoLand.com)- For the second year in a row, Apex Tactical Specialties, the industry leader in aftermarket drop-in performance parts for handguns, has named Brownells its Online Dealer of the Year.
"Apex Tactical Specialties is proud to continue our great relationship with Brownells. Each year they have helped us grow our business, bringing more of the Apex product line to their legions of customers. Thanks to their support Apex has once again seen double-digit growth and we are very pleased to announce that Brownells is our 2015 Online Dealer of the Year," said Randy Lee, president of Apex Tactical Specialties.

"We're proud to receive this award for the second consecutive year," said Brownells President Matt Buckingham. "We have a great relationship with Apex Tactical, and they consistently come out with innovative, high-quality products that we're very pleased to offer to our customers."
Serious About Firearms Since 1939, Brownells is the world's leading source for gun parts and accessories, ammunition, gunsmithing tools, survival gear and archery. With a large selection of both common and hard-to-find items, and an extensive collection of videos, articles, and gun schematics, Brownells is the expert for everything shooting-related. Committed to maintaining our great traditions, Brownells has more, does more and knows more – and guarantees it all, Forever. For more information or to place an order, call 800-741-0015 or visit Brownells.com. Stay up-to-date with Brownells on YouTube, Facebook, Twitter and Instagram.
For more information on parts and services from Apex Tactical Specialties, visit www.ApexTactical.com, like Apex Tactical on Facebook or follow @ApexTactical on Twitter and Instagram. Instructional videos on the installation of Apex parts are available on Apex's YouTube channel.
About Apex Tactical Specialties, Inc.:
Apex Tactical Specialties, Inc. was created to serve Law Enforcement personnel, competition shooters, and individuals who recognize the need for defensive tools to be more than "just adequate" for the job. We are a quality-driven and progressive organization – our product line, services, and expertise are continually evolving. Our mission is simple: superior parts, exceptional performance and craftsmanship, and above all, unparalleled customer service.
For more information on Apex Tactical Specialties, Inc. and its full line of products, please visit www.ApexTactical.com.