Solidifying Multi-Year Relationship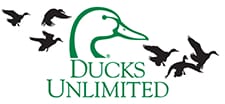 Houston, TX -(AmmoLand.com)- Axalta Coating Systems, a leading global supplier of liquid and powder coatings, and Ducks Unlimited, the world leader in wetlands and waterfowl conservation, today jointly announced that restoration work on the Anahuac National Wildlife Refuge is the first conservation project reinforced by their partnership.
This project marks the first of many cooperative ventures as part of a $10-million conservation program supported by Axalta over the course of five years.
The announcement occurred at a Houston, Texas event where leaders from Axalta and Ducks Unlimited were joined by members of the community, including representatives from A&A Coating, Inc. a Texas-based leader in the oil and gas pipe coating industry and an Axalta customer.
"Today is an exciting day for Ducks Unlimited and Axalta as we commit to the restoration and enhancement of 300 acres of managed, freshwater wetlands," said Ducks Unlimited CEO Dale Hall. "With Axalta's generous support, we can continue our work to improve habitats for waterfowl and other migratory birds, while making significant progress toward our Rescue Our Wetlands campaign goals."
The Gulf Coast is a priority landscape for Ducks Unlimited. The coastal prairies and marshes of Texas and Louisiana winter up to 15 million waterfowl each year and serve as nurseries for commercially and recreationally important fisheries. Working with the U.S. Fish and Wildlife Service, Ducks Unlimited will add water control structures and earthen levees to facilitate better habitat management on this public-access refuge outside of Houston. The work on the Anahuac National Wildlife Refuge will begin as soon as site conditions allow.
"We are proud to be a part of the work that Ducks Unlimited and Axalta are doing to protect our environment, especially here in Texas," said Robert Langbartels, General Manager of A&A Coating, Inc. "Axalta and A&A Coating share a strong bond. Our companies care deeply about preserving the environment and value the great work that Ducks Unlimited does to protect and restore that environment. This is also a great project for our employees who will be able to benefit from the restoration of the Anahuac National Wildlife Refuge right here in Texas."

"Thousands of Axalta employees around the world are deeply passionate about conservation, from the impact of our coatings, to participating in making the products we paint last longer, to our environmentally responsible manufacturing processes," said Mike Cash, President of Axalta's Industrial Coatings business. "We have partnered with A&A Coating and Ducks Unlimited because they share that same commitment to conservation and to taking the leadership roles needed to conserve and restore our natural resources. All of us at Axalta are as proud of our ability to support the important work that Ducks Unlimited does to sustain and protect the environment as we are of our ability to help sustain and protect the products that great customers like A&A coat every day."
A major developer, manufacturer, and seller of industrial coatings in the United States and in 130 countries around the world, Axalta makes protecting and conserving natural resources a corporate priority. Sophisticated technology is used to produce coatings in sustainable and responsible ways, enabling Axalta's customers to save energy and reduce carbon (CO2) and volatile organic compounds (VOC) emissions.
Axalta's colorful coatings can be seen on cars and commercial vehicles ranging from trucks and buses to ATVs and construction equipment. Coatings also protect oil and gas pipelines from corrosive underground environments.
For more information about this project location, visit the U.S. Fish & Wildlife Service website at http://www.fws.gov/refuge/anahuac/
Ducks Unlimited's Rescue Our Wetlands campaign is a continental, seven-year, $2-billion effort aimed at changing the face of conservation in North America. Rescue Our Wetlands is the largest wetlands and waterfowl conservation campaign in history.
About Axalta Coating Systems:
Celebrating 150 Years in the Coatings Industry, Axalta is a leading global company focused solely on coatings and providing customers with innovative, colorful, beautiful and sustainable solutions. From light OEM vehicles, commercial vehicles and refinish applications to electric motors, buildings and pipelines, our coatings are designed to prevent corrosion, increase productivity and enable the materials we coat to last longer. Celebrating 150 years of experience in the coatings industry, the more than 12,800 people of Axalta continue to find ways to serve our more than 100,000 customers in 130 countries better every day with the finest coatings, application systems and technology.
For more information visit axaltacoatingsystems.com and follow us @axalta on Twitter and on LinkedIn.
About A&A Coating, Inc.:
Originally chartered in Texas in 1965, A&A Coating, Inc. has continued the tradition of quality and service initiated by its original parent, Pacific Pipeline Construction Company – an organization involved in pipeline protective coating application since the 1940s.
About Ducks Unlimited Inc.:
Ducks Unlimited Inc. is the world's largest nonprofit organization dedicated to conserving North America's continually disappearing waterfowl habitats. Established in 1937, Ducks Unlimited has conserved more than 13.6 million acres thanks to contributions from more than a million supporters across the continent. Guided by science and dedicated to program efficiency, DU works toward the vision of wetlands sufficient to fill the skies with waterfowl today, tomorrow and forever.
For more information on our work, visit www.ducks.org.