By Rob Morse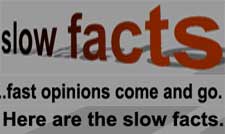 Louisiana- (Ammoland.com)  A guest article by Travis Beck-
I was about 14 when I came across a huge stack of American Rifleman and Guns & Ammo magazines.  Those periodicals were my first real exposure to American gun culture.  I devoured them.  That is where I learned the NRA's Rules of Firearms Safety.  I followed the rules then, and teach those rules today…. <snip>
Fast forward about fifteen years. I was now a husband and a father.  When our first daughter was three years old we sat down together and read the Eddie Eagle comic book on firearms safety for children. The Eddie Eagle program is simple; it consists of four basic rules on what to do if a child finds a gun.  The lessons from that comic book were put to the test less than a year later… <snip>  We went and looked. Sure enough, she was right.
My personal belief is that the use of firearms is the right and privilege of every responsible adult, and children should learn about that responsibility before they become adults. So, stay safe, have fun, and exercise your right as an American citizen while helping your children learn to do the same. We will all be safer for it.
Read the rest of the article here.
~_~_
Rob Morse: Rob writes about gun rights at Ammoland, at Clash Daily and on his SlowFacts blog. He hosts the Self Defense Gun Stories Podcast and co-hosts the Polite Society Podcast. He is an NRA pistol instructor and combat handgun competitor.