Also seeks Minnesota congressional delegation support for critical habitat restoration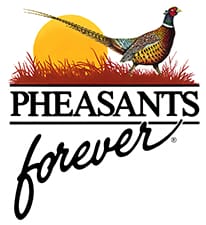 St. Paul, MN -(AmmoLand.com)- Nearly 60 supporting organizations and agencies, including Pheasants Forever, have called on U.S. Secretary of Agriculture Tom Vilsack to expedite the review and approval of Minnesota's latest Conservation Reserve Enhancement Program (CREP) application.
The goal of the state's third CREP effort is to restore 100,000 acres of grasslands and wetlands in 54 Minnesota counties – stretching from the Iowa border to Clay & Becker counties in the northwest – primarily to improve water quality and create wildlife habitat.
The CREP proposal was submitted by Minnesota Governor Mark Dayton in December 2015 and is currently under review by the U.S. Department of Agriculture's Farm Service Agency. A quick approval would allow Minnesota's rural landowners and agricultural producers to take advantage of funding for the water quality and habitat improvement efforts on their farms this summer – and provide time to comply with the state's new Water Quality Buffers initiative. The CREP enrollment goals include 50,000 acres of buffers, 30,000 acres of restored wetlands, an additional 15,000 acres of restored wetlands in flood plains, and 5,000 acres near wellheads (the source of drinking water for many small towns).
About 800,000 Conservation Reserve Program (CRP) acres have expired in Minnesota since 2007, but interest in conservation programs from landowners has increased due to lower commodity prices and renewed efforts to address degraded water quality. CREP's potential to restore long-term, protected habitat would be a tremendous step to addressing water quality, erosion and flood issues in the Mississippi River basin and beyond.
"The CREP proposal has broad support, led by Governor Mark Dayton and supported by a strong coalition that includes conservation organizations, watershed districts and municipalities," says Eran Sandquist, Pheasants Forever's state coordinator in Minnesota, "We're also urging Minnesota's congressional delegation to support this strong federal-state-local partnership. Minnesota, home to the headwaters of the Mississippi and Red Rivers, is a key location for resource protection, serving as a model to be replicated in other states where these serious issues persist."
View: Coalition for Minnesota Conservation Reserve Enhancement Program
View: Support for Minnesota CREP letter to Secretary Vilsack
View: Support for Minnesota CREP partner letter to Farm Service Agency
About Pheasants Forever:
Pheasants Forever, including its quail conservation division, Quail Forever, is the nation's largest nonprofit organization dedicated to upland habitat conservation. Pheasants Forever and Quail Forever have more than 140,000 members and 700 local chapters across the United States and Canada. Chapters are empowered to determine how 100 percent of their locally raised conservation funds are spent; the only national conservation organization that operates through this truly grassroots structure. Since creation in 1982, Pheasants Forever has spent $635 million on 502,000 habitat projects benefiting over 14 million acres nationwide.
Pheasants Forever is dedicated to the conservation of pheasants, quail and other wildlife through habitat improvements, public awareness, education and land management policies and programs.