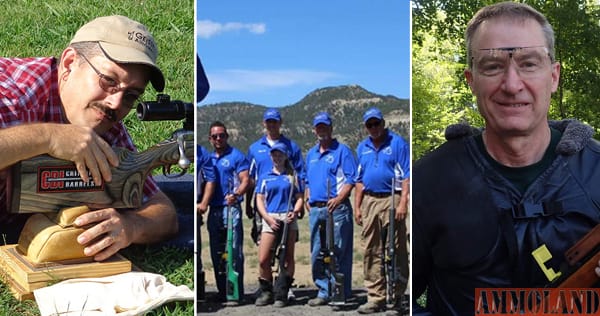 Germantown, WI -(Ammoland.com)- Criterion Barrels Inc. (CBI) has long maintained an internal policy of supporting top shooters throughout the firearms industry by offering a free barrel to any shooter who sets or ties a national record with a Criterion product.
Over the last few years a number of F-Class and vintage military competitors have benefited from this program, receiving a complimentary barrel of their choice after setting a new national record in their respective shooting discipline. Overall awareness of this policy has been somewhat limited, so CBI is taking additional steps to share information regarding this free barrel program with the general public.
Past record breaking shooters have included David Mark Honeycutt (with a 300 yard F-Class score of 600-50X), Samantha Huhtala (four records set in 600 yard F/TR competition), and Victor Betzold (M1 Carbine with a score of 375-6X).
Criterion plans to eventually expand this program to include winners of national, regional, and local rifle matches. Potential earned rewards by match winners may include equipment sponsorships, barrel discounts, and free apparel items.
If you or someone you know has set a pending national record with their Criterion barrel, please have the shooter contact Criterion Barrels Inc. by phone at (262) 628-8749 or via email at [email protected] to place their order.
Once the shooter's information is verified and the record is confirmed by the governing body of their appropriate shooting discipline, the order will be processed and shipped to the new record holder.
About Criterion Barrels, Inc.:
Criterion Barrels, Inc. was founded in 1999 as a division of Krieger Barrels, Inc. in response to demands of rifle builders and firearms manufacturers for quality match grade barrels at a lower cost. Our company is now completely independent from Krieger Barrels, featuring a separate facility, personnel, and ownership. Over 30 years of experience and expertise go into every Criterion barrel. This experience combined with gun barrel quality steels, our stringent inspections at every process, and Criterion employees' commitment to quality make a Criterion barrel the best choice for your next barrel.
For more information, visit: www.criterionbarrels.com.