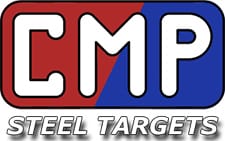 Weldon Spring, MO -(AmmoLand.com)- Custom Metal Products, manufacturers of high performance AR500 Steel Shooting Targets announces a partnership with the National Firearms Dealer Network (NFDN), a leading provider of eCommerce products and services for the firearm industry in the United States.
NFDN will offer CMP steel targets for sale through their website www.nfdn.com and through their network to over 1300 local dealers nationwide.
"We are very excited to join forces with the National Firearms Dealer Network as our newest distribution partner," said HR Eddens, President of Custom Metal Products. "NFDN will help us reach our customers through the local dealer they have known and worked with for years."
About Custom Metal Products:
Custom Metal Products is a full line manufacturer of AR500 hardened steel shooting targets for competition, recreational, law enforcement and military use. Our products include IDPA/IPSC, Dueling Trees, Gongs, Swingers, Hostage, Sniper, and Cowboy Action Targets.
See all of our product details, including videos on our online store at www.CustomMetalProd.com.
About National Firearms Dealer Network:
NFDNetwork now offers FFL Dealers all across the country a professional and affordable—yet robust—eCommerce platform. This allows them to offer their local clientele a way to browse hundreds of millions of dollars in inventory and buy it direct. Now, NFDNetwork counts over 1,350 FFL Dealers as part of the network. Our solutions create an internet-based marketplace that captivates a new generation of customers accustomed to shop online. NFDNetwork offers powerful and comprehensive digital tools for Manufacturers, Distributors and Retailers alike, providing consumers with the largest selection of firearms and firearms accessories available.