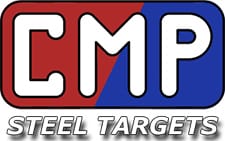 Weldon Spring MO -(AmmoLand.com)- Custom Metal Products, manufacturers of high performance AR500 Steel Shooting Targets announces a partnership with Tractor Supply Company (TSC) the largest rural lifestyle retail store chain in the United States.
Tractor Supply Co. will offer CMP steel targets for sale through their website tractorsupply.com and local store network.
"We are very excited to join forces with Tractor Supply Co as our newest retail partner," said HR Eddens, President of Custom Metal Products. "Tractor Supply will help us reach our shared customers right in their communities where target shooting has a long tradition as part of the rural lifestyle."
About Tractor Supply Co.:
Tractor Supply Company operates 1,500 stores in 49 states. The Company's stores are focused on supplying the lifestyle needs of recreational farmers and ranchers and others who enjoy the rural lifestyle, as well as tradesmen and small businesses. Stores are located primarily in towns outlying major metropolitan markets and in rural communities. The Company offers the following comprehensive selection of merchandise: (1) equine, livestock, pet and small animal products, including items necessary for their health, care, growth and containment; (2) hardware, truck, towing and tool products; (3) seasonal products, including heating, lawn and garden items, power equipment, gifts and toys; (4) work/recreational clothing and footwear; and (5) maintenance products for agricultural and rural use.
About Custom Metal Products:
Custom Metal Products is a full line manufacturer of AR500 hardened steel shooting targets for competition, recreational, law enforcement and military use. Our products include IDPA/IPSC, Dueling Trees, Gongs, Swingers, Hostage, Sniper, and Cowboy Action Targets.
See all of our product details, including videos on our online store at www.CustomMetalProd.com.