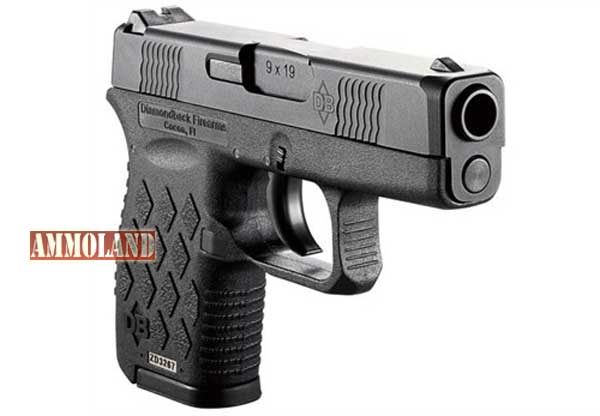 Cocoa, FL -(AmmoLand.com)- Diamondback Firearms, of Cocoa, Florida, is proud to announce that it is now handling its own distribution and is now selling directly to wholesalers.
"We came to the conclusion that, with our expanding line of firearms, being our own distributor had many advantages. Now, we can work directly with our distributors, be more responsive to their needs, and be better partners with them," said Bobby Fleckinger, owner of Diamondback Firearms.
Diamondback Firearms was founded in 2009 with the debut of the micro compact DB380 semi-automatic pistol. Today, the Diamondback line encompasses a wide range of high-quality All-American made firearms including:
The DB15 and DB15300 Rifles, versatile gas-impingement AR's with models to answer every need from home defense and competitive shooting, to hunting and just plinking, at an affordable price;
The all new DB10Rifle, .a 308 Win platform that incorporates some of the finest components available into a hard-hitting, mission specific rifle system;
The innovative DB15 Pistol Series, AR-style pistols featuring 7.5″ and 10″ barrels and chambered in 5.56mm/.223 Rem;
The DB FS Nine series, double-action, striker-fired 9MM pistols that combining an ergonomically superior polymer frame with a stainless steel slide.
Distributor inquiries should go the Diamondback Firearms Sales Manager, at the company's toll free number: (877) 997-6774.
About Diamondback Firearms:
Diamondback Firearms LLC is an American made firearms manufacturer based in Cocoa, Florida employing American Craftsmen to engineer and produce the highest quality firearms for responsible gun owners.
For more information, please visit www.diamondbackfirearms.com.