By John Farnam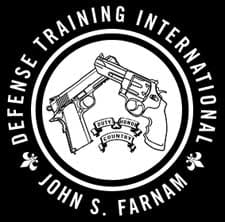 Ft Collins, CO –-(Ammoland.com)- Trials at EOTech!
Otherwise-popular EOTech red-dot optics are currently at the center of controversy and litigation involving military customers.
It is alleged that some models of EOTech will experience a slight precipitous zero-shift under certain temperature extremes.
Many students have anxiously asked me about this emerging issue, and here is my advice to the vast majority of owners and users of EOTech-equipped rifles.
Don't worry about it!
The average EOTech consumer, in normal use, will never experience any of the problems described/alleged. Even when they do, zero-shift is so small it will be scantily noticed by most shooters at most ranges we train. It will thus have little effect on the utility of your rifle.
My advice is to continue using the EOTech you have. When/if you experience major issues, be concerned. Otherwise, stop worrying about it!
Or, get an Aimpoint!
/John
About John Farnam & Defense Training International, Inc
As a defensive weapons and tactics instructor John Farnam will urge you, based on your own beliefs, to make up your mind in advance as to what you would do when faced with an imminent and unlawful lethal threat. You should, of course, also decide what preparations you should make in advance, if any. Defense Training International wants to make sure that their students fully understand the physical, legal, psychological, and societal consequences of their actions or inactions.
It is our duty to make you aware of certain unpleasant physical realities intrinsic to the Planet Earth. Mr Farnam is happy to be your counselor and advisor. Visit: www.defense-training.com