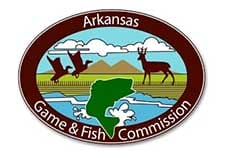 Little Rock, AR -(AmmoLand.com)- The final scores from Saturday's Arkansas National Archery in the Schools regional tournaments have been verified, and 100 teams are ready to advance to the ANASP State Championship in Hot Springs April 1-2.
Each regional tournament hosted students from elementary schools, middle schools and high schools throughout the day, and the top three teams from each division will move on to the state championship at Bank of the Ozarks Arena in Hot Springs. One team from each school that hosted a regional qualifier also will get an at-large bid to the state championship, setting the total state championship field at 100 teams.
The popularity of the program was evident during Saturday's shoot, when the scoring system began experiencing problems due to increased traffic.
"We had so many people trying to check the scores of their teams that the server had a hard time filling all the requests," said Gray. "We apologize for the inconvenience, and we'll be ready to handle the load for the state championship. But I have to say I'm pretty happy that we had that much interest in these kids out here shooting bows."
A complete list of team and individual scores is available at https://webapps.agfc.com/anasp/.
Visit http://www.agfc.com/anasp to learn how you can get your school involved.
About Arkansas Game and Fish Commission:
The Arkansas Game and Fish Commission plays an important role in keeping The Natural State true to its name. During the last 100 years, the agency has overseen the protection, conservation and preservation of various species of fish and wildlife in Arkansas. This is done through habitat management, fish stocking, hunting and fishing regulations, and a host of other programs.
For more information, visit www.agfc.com.