By Dean Weingarten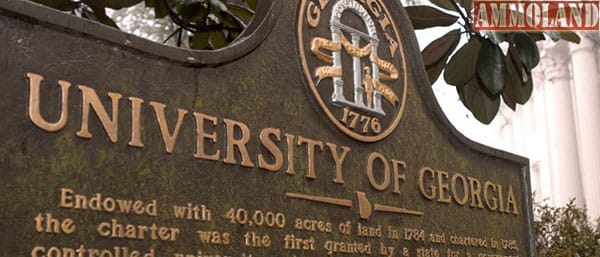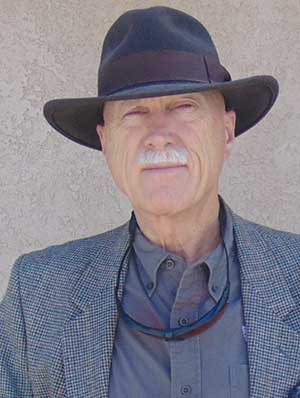 Arizona – -(Ammoland.com)- The Georgia campus carry bill is moving forward.  On February 22, the House passed HB859 113 to 59.  The bill has a number of compromises.  It bans guns at athletic events, which would likely pass Constitutional muster.  It also retains a ban on guns in housing, including the privately owned housing of fraternity and sorority houses.  On 11 March, the Senate passed HB859 37 to 17.  From wsbtv.com:
Georgia's state Senate voted to approve a bill allowing licensed gun owners to carry concealed weapons on public college campuses.

The proposal backed by the National Rifle Association won support from a Senate panel on Monday despite opposition from the powerful governing board for the university system.
It is worth noting that the reporter correctly wrote that a powerful lobbying organization was against the bill; the governing board for the university system.  Universities have become bastions of disarmist power.
Governor Deal is likely to sign the bill.  On 28 February, the Governor defended the bill.  From ajc.com:
Gov. Nathan Deal and House Speaker David Ralston on Monday defended legislation to legalize firearms on college campuses, with the governor saying the existing argument against it "lacks validity."
The bill has yet to be enrolled and sent to Governor Deal.  From ga.gov:
GOVERNOR'S SIGNATURE/VETO
Governor may sign bill or do nothing, and bill becomes law. Governor may veto bill, which requires two-thirds of members of each house to override.

ACT
Act and other laws enacted at the session are printed in the Georgia Laws series. Also, act is incorporated into the Official Code of Georgia Annotated. Act becomes effective the following July 1, unless a different effective date is provided in act.
If Governor Deal signs or refrains from vetoing the bill,  it would become law and go into effect on July 1, 2016.
The ban on guns in university housing flies directly against the U.S. v Heller ruling, which found that the right to a functional handgun in the home for self defense was a fundamental part of the Second Amendment.  It seems unlikely that there will be a Constitutional challenge to the ban on guns in housing in universities anytime soon. Fraternity and sorority houses have contracts with universities; usually leases that gives the power to the university to close them down.  Students in university housing would fear administrative discipline.  Most students do not stay in university housing for more than one or two years.  The administrative code is a powerful means of chilling Second Amendment rights.
In spite of a lack of evidence that concealed carriers make a campus any more dangerous, university administrators are almost completely against restoring any part of Second Amendment rights to their campuses.  They are losing the argument.  As more states implement campus carry, more evidence accumulates that no harm occurs.  The argument against campus carry is simply one where the campus administrators do not want this limit on their power.
The Georgia bill is one of a series of incremental steps to restore Second Amendment rights.  Texas passed a similar law in 2015, that is being incrementally implemented; Alaska has similar legislation in play.   Kansas is in the process of implementing campus carry reform.
©2016 by Dean Weingarten: Permission to share is granted when this notice is included.
Link to Gun Watch
About Dean Weingarten;
Dean Weingarten has been a peace officer, a military officer, was on the University of Wisconsin Pistol Team for four years, and was first certified to teach firearms safety in 1973. He taught the Arizona concealed carry course for fifteen years until the goal of constitutional carry was attained. He has degrees in meteorology and mining engineering, and recently retired from the Department of Defense after a 30 year career in Army Research, Development, Testing, and Evaluation.