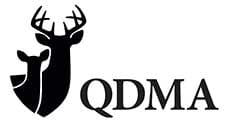 Bogart, GA -(AmmoLand.com)- When QDMA launched our new Classroom Curriculum at the FFA National Convention, students were running to grab their Agriculture and Forestry teachers to sign up.
Would you like the youth in your area learning the benefits of Quality Deer Management in their school classes? We need your help to get the word out or to sponsor classrooms in your community.
QDMA's Deer Management Curriculum contains everything an educator needs to teach a unit on whitetail management, including presentations, videos, quizzes, activities and a test. Presentations cover deer biology, history, management, aging and judging, trail-camera surveys, and more. The curriculum also includes a one-year "QDMA in the Classroom" membership, Aging and Judging Bucks on the Hoof DVD, six issues of Quality Whitetails magazine, and a combo pack of three QDMA educational posters.
The QDMA Deer Management Curriculum is offered in partnership with OneLessThing.net for $60 per classroom membership. Hundreds of classrooms have already joined, with many teachers purchasing the curriculum for their own classrooms. Help your local educators and young hunters by sponsoring a school near you. It will make a difference in the community where you live and hunt!
QDMA's Deer Management Curriculum can be purchased at OneLessThing.net.
Contact QDMA Hunting Heritage Programs Manager Hank Forester at 800-209-3337 or by email for more information or about special QDMA Branch pricing.
About QDMA:
Founded in 1988, QDMA is a national nonprofit wildlife conservation organization dedicated to ensuring the future of white-tailed deer, wildlife habitat and our hunting heritage. To learn more about QDMA and why it is the future of deer hunting, call 800-209-3337 or visit www.QDMA.com.
QDMA can also be found on: Facebook, Twitter, Pinterest and Instagram.