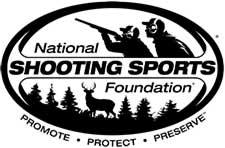 NEWTOWN, Conn – -(Ammoland.com)- A group of 33 dependably anti-gun Democrats in the U.S. House of Representatives have introduced a bill that will surely stay in the Judiciary Committee to which it was immediately referred.
H.R.4748, the Imported Assault Weapons Ban of 2016, was introduced Tuesday on the House floor by U.S. Rep. Jackie Speier (D-Calif.) and uses the same approach as a bill introduced last year that added for prohibition by name 157 new guns to the original 660 listed guns from the 1994 Federal Assault Weapon Ban that expired a decade ago.
In addition, any semi-automatic that can accept a detachable magazine of more than 10 rounds capacity would be banned from import.
"This is yet another ineffective anti-gun proposal from an anti-gun member of Congress," the NSSF's Larry Keane told Guns.com. 
About NSSF  The National Shooting Sports Foundation is the trade association for the firearms industry. Its mission is to promote, protect and preserve hunting and the shooting sports. Formed in 1961, NSSF has a membership of more than 6,000 manufacturers, distributors, firearms retailers, shooting ranges, sportsmen's organizations and publishers. For more information, log on to www.nssf.org.