We are so close! Keep up the pressure!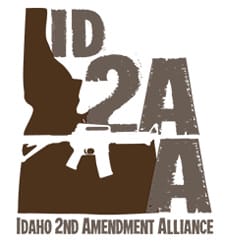 Canyon County, ID -(AmmoLand.com)- Yesterday SB 1389 (Constitutional Carry) passed yet another hurdle despite continued efforts by Michael Bloomberg to undermine your gun rights!
The House State Affairs Committee voted 13-4 to send the bill to the full House for a final vote.  The bill passed along party lines.
The battle isn't over yet though!
We can't stress enough that you MUST continue to email and call both of your House Representatives until their votes have been cast.
Michael Bloomberg is continuing his efforts to undermine and destroy Constitutional Carry in Idaho and we can't let him do it.  It's up to you to show him that we won't let his money push us around!
Time is running out for us to make one final push to our legislature so they send the bill to Governor Otter.
We have not heard yet where the Governor stands on the issue but just today,Lt. Governor Brad Little released a statement endorsing Constitutional Carry and he encouraged the Idaho House to pass the bill!!!
See the article here: http://us8.campaign-archive1.com/?u=1d2b7ee9ffa2cdb10aa206d6c&id=9357454732
So keep up the pressure over the next few days until a vote has taken place!
To find out who your Representatives are, you can click on this link: http://www.idahovotes.gov/AbsenteeBallot/Default.aspx
You can then find their "332-xxxx" office phone number and legislative email by going to legislature.idaho.gov and in the middle of the Home Page you will see "2016 Legislative Directory".  Hit CTR F and search for their name!
Thank you for all your hard work so far.  Let us make sure that Idaho joins West Virginia as 1 of the states that have passed Constitutional Carry this year!
Sincerely,

Greg Pruett
Executive Director, ISAA
Idaho Second Amendment Alliance:
The Idaho Second Amendment Alliance exists to fight for the 2nd Amendment rights of all Idaho citizens. Even in a gun friendly State like Idaho, the 2nd Amendment is under constant threat.
For more information, visit: www.idahosaa.org.