Senate Bill 1378 Will Take Away Gun Rights!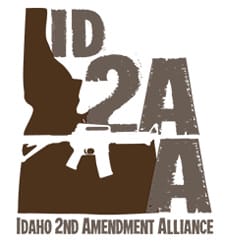 Idaho – -(Ammoland.com)- Just yesterday the Secret Gun Committee released their version of Constitutional Carry, Senate Bill 1378. Our biggest concern initially was that they would water it down with bad amendments.
What they have done is FAR WORSE than that. They have actually written a bill that will TAKE GUN RIGHTS AWAY from law abiding citizens!
You have not sent in over 11,000 signatures for Constitutional Carry and rallied at the Capitol with another 1,000 to be treated like this. You deserve and demand so much better but THEY AREN'T LISTENING TO YOU!
As it is currently written Senate Bill 1378 will give Constitutional Carry to Idaho residents ages 21 and over. BUT it will also change EXISTING LAW which will take away gun rights from millions of people.
CURRENTLY Idaho law allows non-residents to have Permitless Carry outside city limits as Idaho citizens currently enjoy. That provision also goes for adults between the ages of 18-20. Under Senate Bill 1378 all of those individuals would lose that right except for residents of Idaho who are 21 and over.
Idaho citizens deserve to know who is making this compromise and who is watering down this bill.
To start, every person on the Secret Gun Committee must be held accountable for these actions. The only problem is that we don't know who all is on it.
We do know that Rep. Judy Boyle, Speaker Scott Bedke, and Senator Bart Davis are on the Secret Gun Committee.
SO WHAT DO YOU NEED TO DO?
You need to contact Senator Curt KcKenzie IMMEDIATELY and tell him that you will NOT stand for taking people's gun rights away!!! He is the Chairman of the committee introducing Senate Bill 1378. The power is his to strip the restriction language from the bill.
Tell him simply, "Senator McKenzie, as a law abiding gun owner I do not support the taking away of gun rights from law abiding citizens. That is what Senate Bill 1378 will do. I want to see Permitless Carry for all law abiding gun owners of adult age, residents and non-residents alike. I want a Constitutional Carry bill that is not watered down!"
His contact information is: 208-332-1329 and his email is [email protected]
After you have done this you must call your own Representatives and Senator TODAY and TOMORROW and make sure they take action on your behalf.
Tell them simple, "As your constituent I am asking you to tell Senator McKenzie to remove portions of Senate Bill 1378 which will strip gun rights away from law abiding citizens. I will not vote for any legislator who votes for a bill which denies someone their God given right to self-defense."
If you do not know who your legislator is you can look them up by you address here: http://www.idahovotes.gov/AbsenteeBallot/Default.aspx
Then you can look up their emails and phone numbers here: http://legislature.idaho.gov/sessioninfo/2016/Directory/Leg_Directory.pdf
These action items need to be done right now so get those emails and phone calls going!
We will not compromise with your gun rights and neither should your legislators!
Sincerely,
Greg Pruett
President, ISAA
Idaho Second Amendment Alliance
The Idaho Second Amendment Alliance exists to fight for the 2nd Amendment rights of all Idaho citizens. Even in a gun friendly State like Idaho, the 2nd Amendment is under constant threat. Visit: www.idahosaa.org