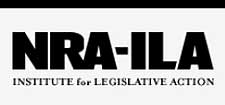 Washington, DC – -(Ammoland.com)- We are pleased to announce that the NRA-backed Right to Hunt and Fish Constitutional Amendment, sponsored by state Senator Brent Steele (R-44) and state Representative Sean Eberhart (R-57), will appear as Question 1 on the November 2016 ballot.
This week, Governor Mike Pence (R) signed Senate Bill 57 approving the ballot language.  Furthermore, Governor Pence also signed House Bill 1231 into law, which will expand deer hunting opportunities across Indiana.  HB 1231 will take effect immediately.
Question 1 proposes an amendment to the Indiana Constitution that establishes the individual right to hunt, fish, and harvest wildlife in the Hoosier State.  The Right to Hunt and Fish ensures that wildlife conservation and management decisions continue to be based on sound science in order to preserve Indiana's hunting heritage for generations to come and to protect it against future attacks from well-funded, anti-hunting organizations.
On the November ballot, Indiana voters will be asked:
"Shall the Constitution of the State of Indiana be amended by adding a Section 39 to Article 1 to provide that the right to hunt, fish, and harvest wildlife shall be forever preserved for the public good, subject only to the laws prescribed by the General Assembly and rules prescribed by virtue of the authority of the General Assembly to:
(1) promote wildlife conservation and management; and

(2) preserve the future of hunting and fishing?"
Hunting, fishing, and harvesting wildlife are not only cherished American traditions, but paired with science, are an integral part of wildlife management and conservation.  This year alone, Indiana received $11,993,245 of Pittman-Robertson Wildlife Restoration Funds thanks to excise taxes paid by Indiana sportsmen and women on firearms, ammunition and archery equipment.  Pittman-Robertson funds fuel important conservation efforts such as the acquisition and improvement of wildlife habitat, wildlife species introduction, wildlife research, public access programs, and hunter education programs.  Furthermore, sportsmen and women are an essential part of the Indiana economy.  According to the latest data, they spend more than $923 million annually and support 14,058 jobs.
Misguided extremists have been trying for decades to incrementally or outright ban hunting, fishing and harvesting wildlife.  Now is the time to safeguard your outdoor heritage.
HB 1231 passed the Indiana House of Representatives by a resounding 91-0 vote and the Senate by a 26-24 vote.  As previously reported, HB 1231 greatly expands deer hunting opportunities in Indiana by directing the Indiana Department of Natural Resources (DNR) to establish a rifle season for deer hunting between June 30, 2016 and June 30, 2020.  Under this new law, DNR may authorize four annual rifle seasons for deer hunting in order to assess the impact of these additional hunting seasons.  The addition of a rifle season will make hunting more accessible and enhance hunter retention and recruitment efforts in the state.
Your NRA-ILA would like to thank the legislators who supported House Bill 1231, especially the primary bill author, state Representative Lloyd Arnold.
About:
Established in 1975, the Institute for Legislative Action (ILA) is the "lobbying" arm of the National Rifle Association of America. ILA is responsible for preserving the right of all law-abiding individuals in the legislative, political, and legal arenas, to purchase, possess and use firearms for legitimate purposes as guaranteed by the Second Amendment to the U.S. Constitution. Visit: www.nra.org