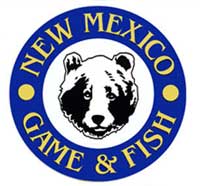 Santa Fe, NM -(AmmoLand.com)- Department of Game and Fish employees will be working extended hours and Saturdays this month to help hunters apply for big-game hunting licenses.
Information center hours will be from 8 a.m. to 8 p.m. Monday through Friday and noon to 5 p.m. MDT Saturdays from March 12 through March 22. The information center will close at 4:30 p.m. MDT March 23. Online applications must be completed by 5 p.m. MDT that day.
Rules and information about applying for 2016-2017 hunting licenses is available online at www.wildlife.state.nm.us. Printed editions of Hunting Rules & Information booklets are available at department area offices and license vendors. For more information or help applying for licenses, please call the information center at (888) 248-6866. Please have hunt choices and other information ready before calling.
The application deadline for big game, including elk, deer, pronghorn antelope, Barbary and bighorn sheep, oryx, ibex and javelina is 5 p.m. MDT March 23. Last season's harvest reports for deer, elk, antelope, and turkey must be submitted by that date and a $8 late fee will apply. Javelina, Barbary sheep, oryx, ibex, and trapping license holders must report by April 7. Failure to report by these deadlines will result in rejection of all applications for this hunt season.
For more information about how to apply for licenses, please visit the department website at www.wildlife.state.nm.us or see the instructional video on the department's YouTube channel at www.youtube.com/user/NMGameandFish.
About the New Mexico Department of Game and Fish:
To provide and maintain an adequate supply of wildlife and fish within the State of New Mexico by utilizing a flexible management system that provides for their protection, propagation, regulation, conservation, and for their use as public recreation and food supply.
For more information, visit: www.wildlife.state.nm.us.