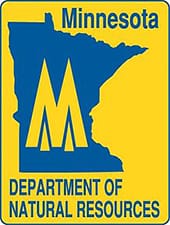 St. Paul, MN -(AmmoLand.com)- Larry Perkins of Red Wing has been named the Minnesota Department of Natural Resources Snowmobile Volunteer Instructor of the Year for 2015.
Perkins has been a certified DNR safety instructor for nearly 40 years, but has instructed new snowmobile riders since 1972.
"Larry takes pride in his teaching, as evidenced by his welcoming of questions, and using real-life examples to reinforce concepts," said Bill Gehn, Minnesota United Snowmobilers Association (MnUSA) Region 5 director, who nominated Perkins for the award. "Larry is friendly and approachable, which helps reduce anxiety in students, and gives them a higher quality learning experience."
He's known for going the extra mile with students.
"I have seen several examples of Larry being accommodating and understanding in working with youth who have reading or comprehension difficulty while taking the class exam," Gehn said.
He has also arranged for a local DNR officer to present a segment to the class on rules and regulations, which helps promote understanding that the DNR officer is their friend.
More than 1,000 volunteer instructors teach DNR snowmobile safety courses across the state.
For more information on the dates and locations of these courses, see an online list at www.dnr.state.mn.us/safety/vehicle/snowmobile/index.html or call 800-366-8917. For a copy of the DNR's 2015-2016 Minnesota Snowmobile Safety Laws, Rules, and Regulations handbook, call 888-646-6367 or 651-296-6157 or visit the regulations Web page at www.dnr.state.mn.us/regulations/snowmobile/index.html.
About Minnesota Department of Natural Resources:
The mission of the Minnesota Department of Natural Resources (MNDNR) is to work with citizens to conserve and manage the state's natural resources, to provide outdoor recreation opportunities, and to provide for commercial uses of natural resources in a way that creates a sustainable quality of life.
For more information, visit: www.dnr.state.mn.us.