Academies offered April 29-May 1 and May 20-22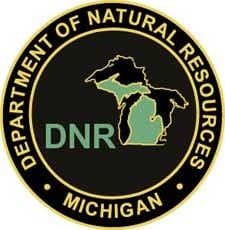 Lansing, MI -(AmmoLand.com)- The Michigan Department of Natural Resources is recruiting instructors for its off-road vehicle safety education program.
This volunteer opportunity allows ORV enthusiasts to pass along their love and knowledge of the sport to new riders, while teaching them safe and responsible ORV operation to provide an enjoyable riding experience.
All ORV instructor volunteers are required to attend a three-day academy to learn policy and procedure, classroom management and teaching concepts. Instructors will have the chance to experience various aspects of ORV operation from basic hands-on operational skills on off-highway motorcycles, all-terrain vehicles (ATVs), utility-type vehicles (UTVs) and winching recovery equipment. Current instructors also are encouraged to attend to brush up on knowledge and skills and experience changes in equipment.
There will be two academies in 2016, and each class is limited to 24 participants. While attendance at an academy is mandatory, there is no charge for the instructor candidates to attend. Enrollment is first-come, first-served. Academy dates and locations are:
Anyone interested in becoming a certified ORV instructor must:
Be at least 18 years of age.
Be a high school graduate or possess a graduate equivalency diploma (GED).
Possess a current and valid driver's license.
Have no felony convictions.
Have no misdemeanor convictions within the past three years.
Have no convictions that resulted in the revocation of ORV operation privileges within the last five years. (Other convictions of natural resource law violations are subject to review and may result in the rejection of any application.)
Maintain a high moral, ethical and mental character.
To receive an application to apply to be a volunteer-certified ORV safety education instructor, contact the DNR at 517-284-6055.
After a completed application is submitted, a background check will be conducted. Successful applicants will then be contacted to schedule their attendance at an academy.
For more information about the ORV safety education program, contact Cpl. John Morey at 989-619-3784.
Learn more about ORV riding in Michigan or enroll in an ORV rider education course. Enroll in an online rider education course.
Michigan conservation officers are fully commissioned state peace officers who provide natural resources protection, ensure recreational safety and protect citizens by providing general law enforcement duties and lifesaving operations in the communities they serve.
Learn more at www.michigan.gov/conservationofficers.
About the Michigan Department of Natural Resources:
The Michigan Department of Natural Resources is committed to the conservation, protection, management, use and enjoyment of the state's natural and cultural resources for current and future generations.
For more information, go to www.michigan.gov/dnr.