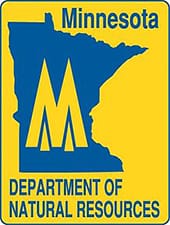 St. Paul, MN -(AmmoLand.com)- Q: What can I do to prevent the spread of invasive species when I'm out on the trails this spring?
A: Whether you are hiking, running, biking, or riding your horse or off-highway vehicle, it's important to make sure you don't accidentally move invasive species from place to place. The "PlayCleanGo: Stop Invasive Species in Your Tracks" campaign offers these simple steps to help prevent the spread of invasive plants and animals:
Remove plants, animals and mud from boots, gear, pets and vehicles.
Clean your gear before entering and leaving the recreation site.
Stay on designated roads and trails.
Use certified or local firewood and hay.
By following these steps, you can help protect your favorite recreation spot from invasive species.
Laura Van Riper, DNR terrestrial invasive species coordinator
About Minnesota Department of Natural Resources:
The mission of the Minnesota Department of Natural Resources (MNDNR) is to work with citizens to conserve and manage the state's natural resources, to provide outdoor recreation opportunities, and to provide for commercial uses of natural resources in a way that creates a sustainable quality of life.
For more information, visit: www.dnr.state.mn.us.