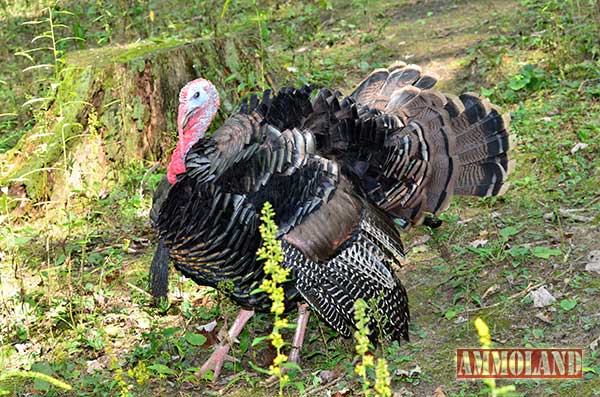 Lincoln, NE -(AmmoLand.com)- Spring turkey hunting season will be here soon, and Nebraskans have plenty of reasons to get out in the field to pursue a bird.
Nebraska's turkey hunting opportunities are among the best in the nation. Not only are turkeys abundant, with populations in every county, but the permits are affordable and unlimited in quantity.
Some other benefits of turkey hunting in Nebraska:
Good hunting opportunities are available on more than 500,000 acres of public and public-access land. This includes the new Open Fields and Waters Canyon Access Initiative lands in the Loess Canyons of Lincoln and Dawes counties of southwestern Nebraska.
Nebraska's spring season is among the longest around. Archery season opens March 25. Youth shotgun season opens April 9 and the regular shotgun season begins April 16. All seasons close May 31.
At $23 for residents and $95 for nonresidents, permits are affordable. Plus, youth age 15 and under can buy a permit for just $5.
Permits may be bought at Nebraska Game and Parks Commission permitting offices, at OutdoorNebraska.org or by mail. Turkey permits also may be purchased and displayed via mobile app.
Spring hunters are allowed up to three permits, good for one turkey each.
Hunters have high success and satisfaction rates.
The northwestern region of the state provides opportunities to hunt the highly-sought after Merriam's subspecies.
"Nebraska's turkey hunting opportunities are better than any place in the nation," Nebraska Game and Parks Director Jim Douglas said. "Between public access to hunting sites, permit availability and turkey populations, we have everything a new or experienced hunter could ask for in a top-notch turkey hunting destination."
With lots of birds, lots of access and lots of permits, it's no wonder that Nebraska's turkey hunters have high success rates. Purchase a 2016 permit and get in on the spring turkey action.
About The Nebraska Game and Parks Commission:
The mission of the Nebraska Game and Parks Commission is stewardship of the state's fish, wildlife, park, and outdoor recreation resources in the best long-term interests of the people and those resources. To accomplish that purpose, the Commission plans and implements its policies and programs efficiently and objectively; maintains a rich and diverse environment in Nebraska's lands and waters; provides outdoor recreation opportunities; manages wildlife resources for the maximum benefit of the people; and attempts to help Nebraskans appreciate their role in the natural world.
For more information on , please visit www.OutdoorNebraska.org.