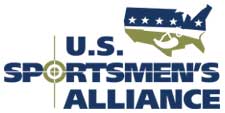 New Jersey –  -(Ammoland.com)- A New Jersey Assemblyman has introduced a pair of bills that would outright ban or restrict black bear hunting in the Garden State.
On March 14 2016, Assemblyman Tim Eustace (D-Paramus) proposed Assembly Bill 3527, which would remove black bears from the list of game species.
This action would prevent the New Jersey Fish and Game Council from setting a season for black bears, since the agency is only empowered to approve a hunt for species classified by the legislature as game.
The second proposal, Assembly Bill 3505, prohibits the use of bait for black bear hunting. Bait is permissible under controlled circumstances in New Jersey, as with many other states that permit the hunting of bears. It is an important management tool for the New Jersey Division of Fish and Wildlife to help control bear numbers. The bill is identical to Senate Bill 893, sponsored by Sen. Raymond Lesniak (D-Union). Both bills also require that state public grounds use bear-resistant garbage dumpsters.
Both Assemblyman Democrats Eustace and Lesniak oppose big game hunting, and have been the authors of other bills banning hunting practices.
Take Action! New Jersey sportsmen and women need to contact their state senators and assemblymen to oppose A 3505, A 3527 and S 893. Tell your legislators that wildlife should be managed by science. Let them know that you support the New Jersey Fish and Wildlife's ability to make decisions about bears and all wildlife. To obtain contact information for your senator and assemblyman check out our Legislative Action Center.
About the Sportsmen's Alliance:The Sportsmen's Alliance is a 501 (c) 4 organization that protects and defends America's wildlife conservation programs and the pursuits – hunting, fishing and trapping – that generate the money to pay for them. Sportsmen's Alliance Foundation is a 501 (c) 3 organization that supports the same mission through public education, legal defense and research.  Its mission is accomplished through several distinct programs coordinated to provide the most complete defense capability possible. Stay connected to Sportsmen's Alliance: Online, Facebook, Twitter and Instagram.