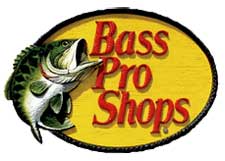 Springfield, MO -(AmmoLand.com)- Turkeys of a wild feather tend to flock together. Wise hunters deploy decoys to bring wary old gobblers into shooting range.
While the use of decoys is no new tactic, turkey hunters are constantly on the lookout for ways to make their spread more efficient and effective. That's why the release of the ultra-realistic RedHead Reality Series Turkey Decoys will have hunters flocking to Bass Pro Shops this spring.
Each lightweight decoy in this revolutionary line is constructed of flexible and durable Life Rubber—making them 40% lighter than comparable models. Each bird readily perches atop a tough, two-piece, metal folding stake, conjoined by a shock-cord. This cord keeps the stake sections together at all times—when in use and when stored—and reduces the time for decoy set up in the field.
The RedHead Reality Series Decoys also feature ultra-realistic painted heads and incredibly detailed feathers that truly bring the birds to life. They utilize a Life Valve on the decoy's bottom that aids with easily popping the decoy back into shape if it gets smashed, creased, or dented during transportation and storage. This is a valuable bonus feature when approaching gobblers require rapid decoy deployment.
The first choice for hunters wanting to create their own flock is the new RedHead Reality Series Ol' Wet Hen Turkey Decoy. Known for dominating the forests and field, this Ol' Wet Hen Turkey Decoy has the look—and posture—of a real boss hen.
For turkey hunters wishing to double the appeal of life-like hens, the Ol' Wet Hen can be accompanied by another feathered female—the new relaxed Brood Hen Decoy. This decoy is positioned in a receptive breeding posture that every gobbler readily recognizes. The Brood Hen Decoy can be placed directly on the ground for a more submissive setup, or can be paired with a stake for increased visibility.
Hunters wanting to present a bigger—and more antagonizing—wild turkey flock can incorporate the new RedHead Reality Series J-Bird Turkey Decoy. This jake decoy, shaped in the popular ¼ strut posture of a young, cocky jake, relaxes hens but infuriates gobblers. This true-to-life jake is complete with a snood and multi-strand beard protruding from the chest. Seeing this J-Bird could be the last straw for a strutting gobbler who may otherwise hang-up out of range.
There's even better news for undecided hunters who are looking for a bargain. The new decoys are offered in a RedHead Reality Series Trigger Turkey Decoy 3-Pack containing the Brood Hen, J-Bird and Ol' Wet Hen. Another option is the RedHead Reality Series Breeding Pair Turkey Decoy Combo—a package that pairs up the J-Bird and the Brood Hen to present a breeding pair.
Retail prices range from $49.99 for a lone hen decoy to $139.99 for the three bird flock.
About Bass Pro Shops:
Bass Pro Shops, which specializes in outdoor fun, operates 98 stores and Tracker Marine Centers across America and Canada that are visited by more than 120 million people every year. Bass Pro Shops stores, many of which feature restaurants, offer hunting, fishing, camping and other outdoor gear while their catalogs and website serve shoppers throughout the world. The company's Tracker Marine Group (http://www.trackermarine.com), a leading brand of fishing boats for more than 37 years, manufactures and sells a variety of boats for fishing and cruising. Family fun is on tap at Bass Pro Shops resort Big Cedar Lodge (http://www.bigcedar.com), voted by Travel + Leisure as one of the top 50 Best Hotels for Families in the U.S. For more information, visit http://www.basspro.com.
To request a free catalog, call 1-800-BASS PRO.  Follow us on Facebook at http://www.facebook.com/bassproshops.