"Knowing is half the battle"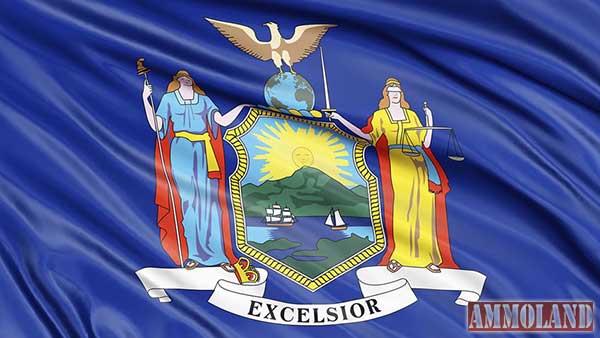 New York -(Ammoland.com)- Good day Patriots and Friends,
Let me start by saying THANK YOU! The feedback from our first NY2A Weekly News Roundup has been simply amazing.
With that one email, we have kicked open the door on the 2016 election season. It's a new year and new chance to take the fight to the gun-grabbers like Andrew Cuomo and those who voted in favor of the NY-SAFE Act.
The next few months will be busy as we go after more of the politicians who dared to infringe on your and my civil liberties. Our team has decades of combined experience in the political arena and we ensure every penny donated to the NY2A Victory Fund is put to good use, because we know that's what you expect of us and we do NOT fail.
The fight for the Second Amendment is something we believe in deeply and it's one we know can be won. Why? Because we have the truth, and facts on our side. But just having them is not enough. Getting that information out to you – the voter, is the most important thing we can do. When you are informed of the threats to your liberty, you are more likely to vote and tell others to vote. And votes win elections!
So with that, once again we bring you the news you need to know in regards to the fight for the Second Amendment, both in New York and across the country!
In the News:
(1) Not every time do we get to report good news. Sadly we begin in Buffalo where in 2016, gunfire has erupted every other day, despite Cuomo's promise that his precious Safe Act would stop violence. As reported, the majority of the shootings are not surprisingly related to gang activity. I guess nobody told the Governor that criminals don't obey laws.
(2) As if to make my point on criminals not obeying gun laws, NYPD broke up a drug and gun ring in – you guessed it, New York City, a city with some of the nation's toughest gun laws. Even NYC Mayor DeBlasio accidentally admitted how useless gun control is.
(3) Senator Gillibrand is back to her attacks on the 2nd Amendment, this time going after a fictitious "loophole" and spreading fear to garner support for it. Nothing new there!
(4) NYC (D) Liz Krueger has made a Motion for Committee Consideration on her mandatory firearms storage bill S-2491. This information comes from GunPoliticsNY.com.
Across the Nation:
(1) While we in New York suffer from statist gun control policies, common sense is spreading as West Virginia makes Constitutional conceal carry the law of the land. The WV legislature executed veto override on anti-gun Governor Earl Tomblin.
(2) What is the NRA thinking? That is the question that has many on the political left – and right, asking after the NRA praised Democratic underdog Bernie Sanders for his stance on gun manufacturer liability during a recent debate.
(3) The gun-grabbing doctrine EXPOSED: You may not have caught a NY Times editorial by long-time anti-gun speaker Abner Mikva last month, but this article outlines the leftist plan to disarm every law-abiding American.
Upcoming Events:
2nd Annual Bring Back America Festival hosted by the Southern Tier Chapter of SCOPE.
Date: Saturday July 13, 2016
Time: 1 p.m. – 5 p.m.
Location: East Park, Norwich, NY 13815
Volunteers are needed
Because we're feeling in a great mood today, here's a BONUS – a complete listing of New York Gun Shows in 2016.
The VICTORY FUND is Back:
With 2016 and elections coming soon, we are preparing a new set of political fights to take more seats away from the gun-grabbers. In 2014, our NY2A Victory Fund was one of the most instrumental tools used in removing three NYS Senators who had voted/or supported the SAFE Act. The objectives have changed. The end goal has NOT! We WILL strive to remove every legislator who votes to strip us of our Second Amendment Rights.
We cannot do this without you. So please consider donating to NY2A Victory Fund. Unlike other organizations, NY2A makes absolutely certain every CENT is used strategically and not wasted. We proved that in 2014, and with your help, we can prove it again this election year. As a grassroots organization, we need the support of people like you. Together we can bring Liberty back to New York State.
Sincerely,
Johnny T Rockenstire
NY2A
Follow Us:
About New York 2nd Amendment Coalition:
The NY2A Grassroots Coalition is exactly what our name implies: we are a coalition of grassroots organizations committed to defeating the NY SAFE Act and the legislators who voted for it! We are a mechanism for grassroots groups across New York to share ideas and coordinate efforts because we are more effective if we are working together. Below is a list of groups who are part of our coalition.
Is your group actively working to support the 2nd Amendment and fight back against the NY SAFE Act? Let us know if your group wants to join NY2A!  And be sure to personally join in this fight by submitting your contact information on the home page!