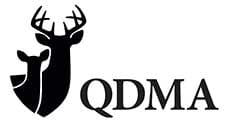 Bogart, GA -(AmmoLand.com)- The QDMA National Youth Hunt has proven to be one of our most amazing success stories each year.
In 2016, the event will once again be held at a property in Georgia in late October. Each year, the attendees enjoy not only the opportunity to harvest deer, but also camaraderie, along with once-in-a-lifetime experiences like rifle training from the US Army Marksmanship Unit and other unique sessions, including how to age deer, bird dog demonstrations, and much more. Over the course of the four-day event, the attendees make lasting memories and friendships while experiencing a beautiful property.
The nomination period for the 2016 National Youth Hunt is now open.  The nomination form includes instructions on how to submit the completed nomination. Nominations will be accepted until May 31, 2016, and QDMA will announce the young hunters selected for the National Youth Hunt during the summer of 2016.
To be consistent with the spirit and intent of the QDMA National Youth Hunt, please do your best to nominate a youngster who is NEW to hunting and, preferably, who would otherwise not have much opportunity to participate in the outdoor sports and that you believe will benefit the most from participating in the National Youth Hunt.
Important details to keep in mind as you prepare your nomination:
Nominations must be submitted by a QDMA Branch or QDMA member.
Nominees MUST be between the ages of 12-17 by October 2016.
QDMA will pay travel expenses for each youngster. A parent/guardian may accompany the youth hunter, but their travel expenses will be their own responsibility (unless driving is a reasonable option and arranged by QDMA).
We will NOT be able to accommodate additional parents/adults for youngsters.The property we are using has wonderful facilities, but only enough to accommodate the hunters and one parent/guardian for each.
The attendees will need to miss two days of school to participate. Please clear this BEFORE you file nominations.
All nominations MUST BE RECEIVED at the QDMA National Office by the last day of the nomination period (

May 31, 2016

). Instructions are included on the form for submitting the completed nomination.
Please visit https://www.qdma.com/corporate/national-youth-hunt for the nomination form and photos from previous hunts or contact QDMA's Hunting Heritage Programs Manager, Hank Forester at [email protected] with any questions.
About QDMA:
Founded in 1988, QDMA is a national nonprofit wildlife conservation organization dedicated to ensuring the future of white-tailed deer, wildlife habitat and our hunting heritage. To learn more about QDMA and why it is the future of deer hunting, call 800-209-3337 or visit www.QDMA.com.
QDMA can also be found on: Facebook, Twitter, Pinterest and Instagram.