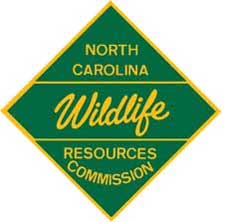 North Carolina  -(Ammoland.com)- The North Carolina Wildlife Resources Commission is holding five public hearings to take comments on proposed temporary rules regarding black bear hunting in North Carolina.
The first proposed rule would extend the time that bears can be taken with the aid of unprocessed food as bait to the entire open season. The second proposed rule would move the black bear hunting seasons in Brunswick and Columbus counties to the second Monday in November through Jan. 1.
Wildlife Commissioners voted to start the temporary rulemaking process for black bear hunting at their business meeting on Feb. 11.
The public does not need to attend a meeting to comment on the proposed changes. Comments can be submitted online, emailed to [email protected] or mailed to N.C. Wildlife Resources Commission, 1701 Mail Service Center, Raleigh, N.C. 27699-1701. The deadline for comments is April 12.
About the North Carolina Wildlife Resources Commission:
The mission of the NC Wildlife Resources Commission is to conserve North Carolina's wildlife resources and their habitats and provide programs and opportunities that allow hunters, anglers, boaters and other outdoor enthusiasts to enjoy wildlife-associated recreation.
For more information, visit: www.ncwildlife.org.