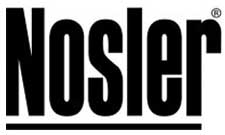 Bend, OR -(AmmoLand.com)- Nosler, Inc., a world-leading manufacturer of high quality bullets, ammunition, component brass and rifles has announced a new partnership agreement with Tommy Thacker, one of 3 Gun Nation's most successful competitors.
According to Pat Mundy, VP of Sales & Marketing at Nosler; "Tommy's energy, charisma and drive to be the best exemplify the attributes of Nosler's core values and commitment to quality. He's a proven winner, a well-respected industry professional, and we are looking forward to a bright future together."

Thacker also noted, "I am looking forward to working with Nosler; a brand and a company whose quality I've come to respect and depend upon to compete at the highest level. This is a terrific opportunity to partner closely with a brand that has a profound reputation for making some of the best bullets and ammunition in the world."
Thacker will be shooting Nosler's Match Grade and Varmageddon rifle and pistol ammunition chambered in 223 Rem, 308 Win, 9mm Luger and 45 ACP during competition this year.
About Nosler:
Founded in 1948, Nosler, Incorporated is a family owned company located in Bend, Ore. Nosler is most known for revolutionizing the hunting bullet industry with bullets such as the Partition, Ballistic Tip, AccuBond, E-Tip and most recently the AccuBond LR. With the company motto of "Quality First," Nosler manufactures premium component bullets, reloading brass, ammunition and semi-custom rifles for domestic and international customers making Nosler a comprehensive shooting products company. Nosler products are used worldwide by discriminating hunters, shooters, military and law enforcement professionals and sportsmen.
For more information, visit: www.nosler.com.